502 Cleveland Blvd. W., Walker, Minn. | 888-242-7306

This is where a majority of the Celebration events will take place. Hotel rooms are available for $99/night and two-bedroom condos for $149/night. (Those prices do not include state tax and resort fees.) A room block for Celebration participants is available until September 5, 2022: #135155
2. Moondance [Events]
7050 Turtle Lake Township 46, Walker, Minn. | 218-836-1055
This 300-acre, bike friendly camping area offers many sites for $30/night, which includes electric. Prices are based per site, not per person. To book, call 218-836-1055 and state that you are with the North Country Trail Association.
6800 Y Frontage Rd. NW, Walker, Minn. | 844-554-2646
Celebration events will be taking place here, as well. The group hotel rate for a standard room is $110/night + tax. A room block for Celebration participants is available: North Country Trail Association, ID #3461.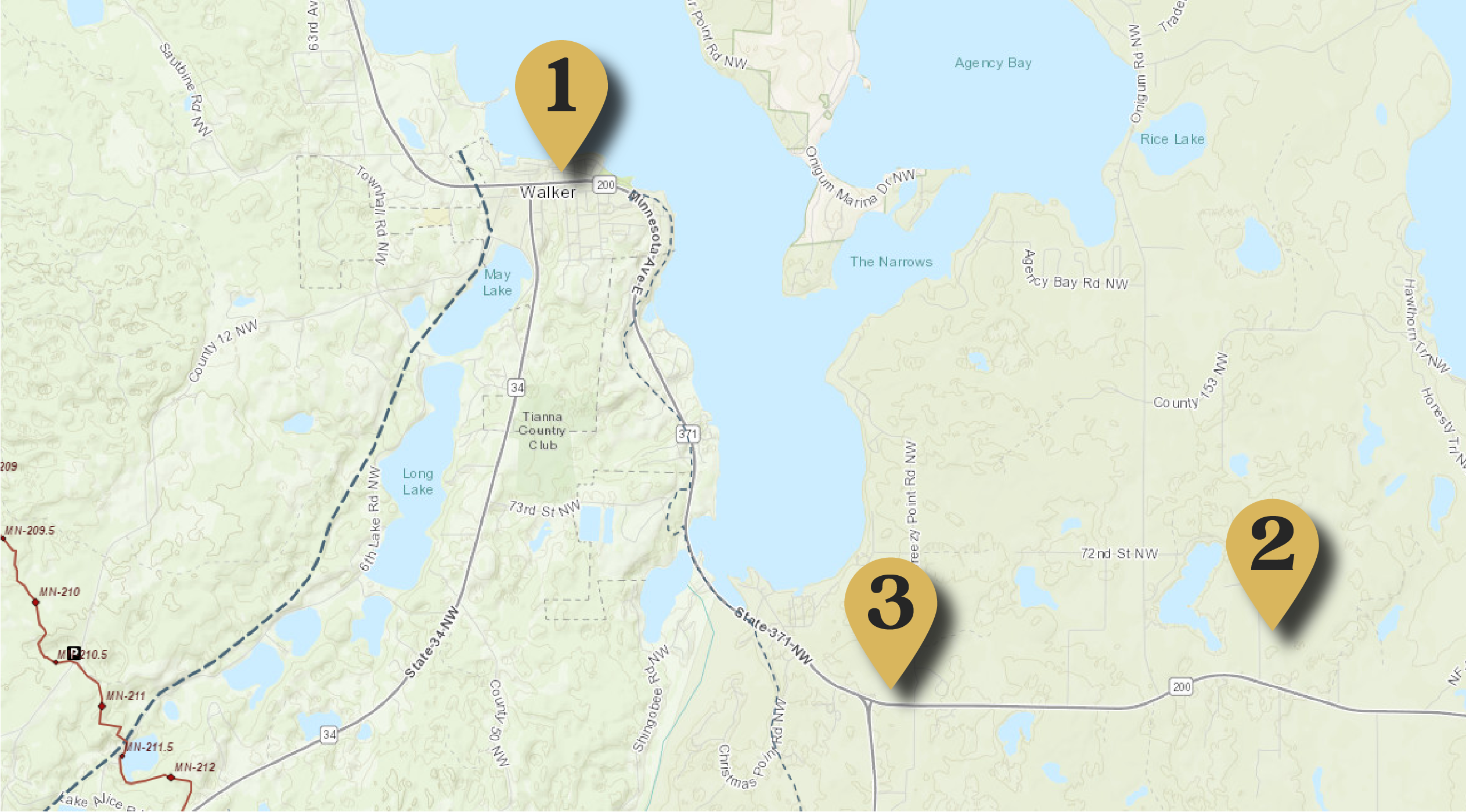 Back to Main Celebration Page