This is the registration for 2021 Virtual Celebration that includes a Celebration Kit.
Completing the form below will register you for any and all the virtual activities, and you will receive one Celebration Kit: T-shirt, sticker, stainless steel pint cup, and 2021 Celebration information. If you do not want the kit, please register here instead.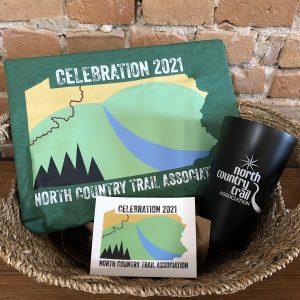 This Celebration event is free to attend thanks to past Trail Community support. Considering paying this good work forward by making a gift today.
One registration form per participant.