The A-100 is an unsupported endurance hiking challenge with no timekeepers, no aid stations, and no finish line other than the one hikers set for themselves.
The event challenges hikers to traverse 25, 50, 75 or 100 miles along the North Country Trail through the Allegheny National Forest (ANF) in 50 hours, always beginning at 6:00 p.m. on a Friday and ending at 8:00 p.m. the following Sunday. Each year, the starting direction changes (south to north then north to south) to give hikers a chance to see the whole section of Trail.
Each year more than half the participants sign up to attempt the 100 miles, though usually only about 20% are able to reach their goal. But most who fall short of the 100 miles still complete 50 miles. The ANF Chapter encourages participants to consider time, energy and the possibility of injury. Participants are also encouraged to carefully choose mileage goals, as no transportation is guaranteed except the shuttle from your chosen end point back to the starting line. In 2019, 140 hikers started the challenge, 111 finished:
25 miles: 18
50 miles: 72
75 miles: 4
100 miles: 17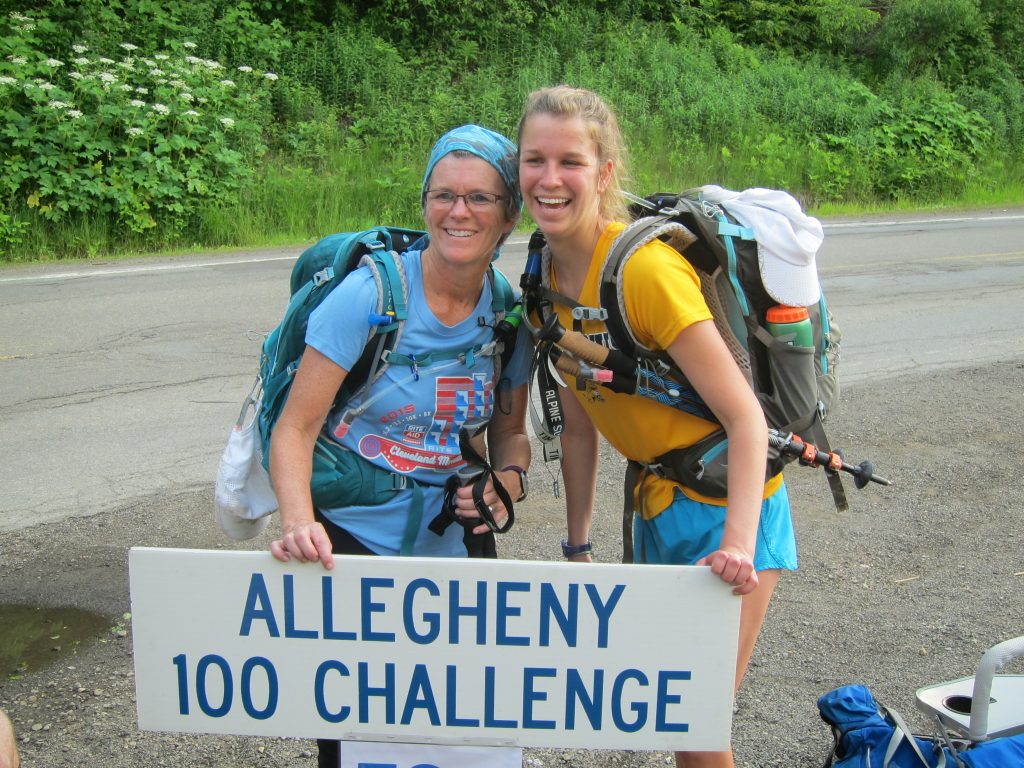 2021 A-100 Challenge
The A-100 Challenge will take place June 11-13, 2021 and will run from south to north. Cost for participants will be $70, and there will be a lottery to register.
The time period for submitting lottery entries will be from 8:00 a.m. Monday, March 8 to 11:59 p.m. Sunday, March 14. The lottery will be open for entries on this web page in March.
The lottery will be drawn at an A-100 committee meeting on Wednesday, March 17.
All participants in the lottery will be notified of their status no later than 11:59 p.m. on Friday, March 19. If you don't receive an email from anf@northcountrytrail.org with your status, please first check your spam folder, then contact us if necessary.
Those selected to participate in the A-100 will have from Saturday, March 20 at 8:00 a.m. until Monday, March 29 at 11:59 p.m. to finalize their registration by paying the registration fee and providing any additional details needed at that time.
We hope that progress in the fight against coronavirus allows us to run the A-100 in the traditional manner. However, if we cannot, we have an alternative A-100 planned.
The alternative A-100 will not have shuttles and will be an out-and-back course starting at two different trailheads. Participants attempting 100 miles and 75 miles will be at one trailhead, with 50 and 25-milers at another. Hikers will start at the trailhead that is designated for their particular distance, and a start time will be assigned. All these modifications will keep the participants socially distanced and in small groups.
We will notify all registrants by early May whether we will be running the traditional A-100 or the alternative A-100. When you register for the event, please know that you will be signing up to participate in whichever version of the A-100 is run. Refunds will only be given if we have to cancel the event.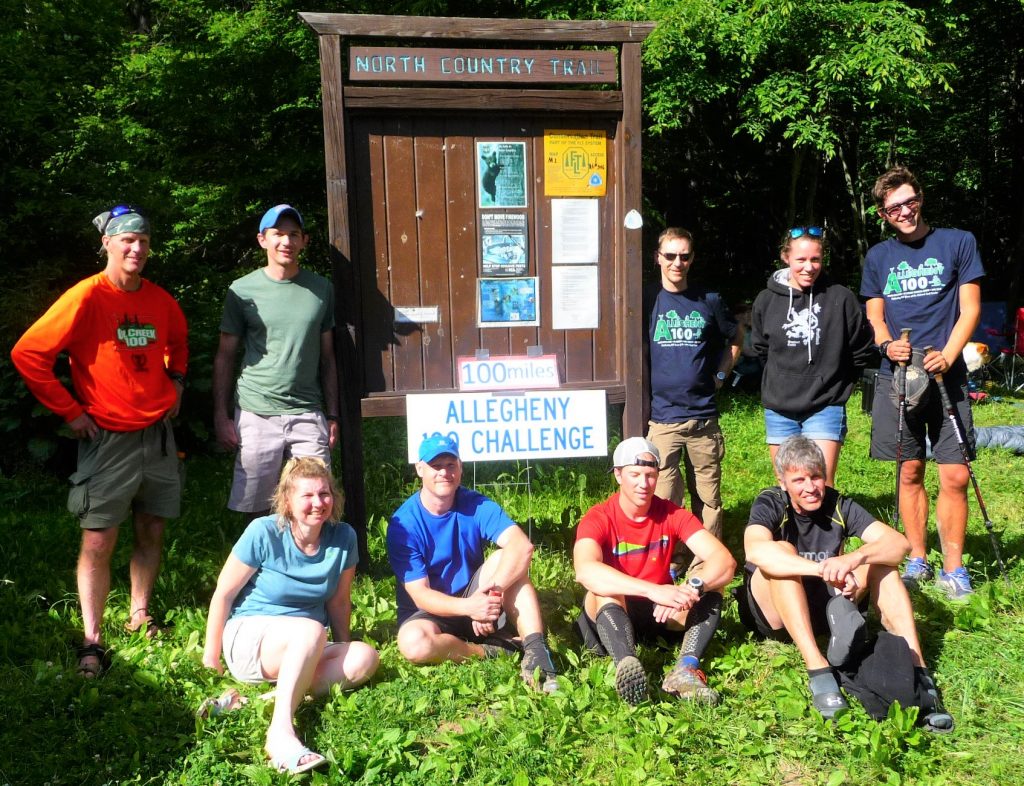 Additional Information
Please note the lottery deadlines and know there is no wait list. Walk-ins the day of the event will be accepted but are entirely responsible for their own transportation. Each shuttle bus has a list of participants that are to be on that bus and space is extremely limited. No one who has not preregistered will be allowed on the shuttle bus. Walk-ins may or may not receive a participant shirt depending on availability. Any hiker who is less than 18 years old by the first day of the challenge must hike with an adult (18 or older) during the A-100 Challenge. Minor registrants must provide that adult's name at the time of registration, and the event waiver must be signed by the parent or guardian. For more information, please review the Allegheny 100 Hiking Challenge FAQs, email anf@northcountrytrail.org, or post to the ANF Chapter Facebook page.
Waiver: Completed form must be submitted at check-in.
Header photo by Tina Toole