Arrowhead Reroute Update
Since legislation passed in 2019, officially giving the Arrowhead Reroute project of the NCNST in Minnesota the green light, NCTA staff, volunteers and partner organizations have been hard at work making it a reality.
Matt Davis, NCTA Regional Trail Coordinator for North Dakota, Minnesota and Wisconsin, recently provided an update on this exciting project that's been over 25 years in the making.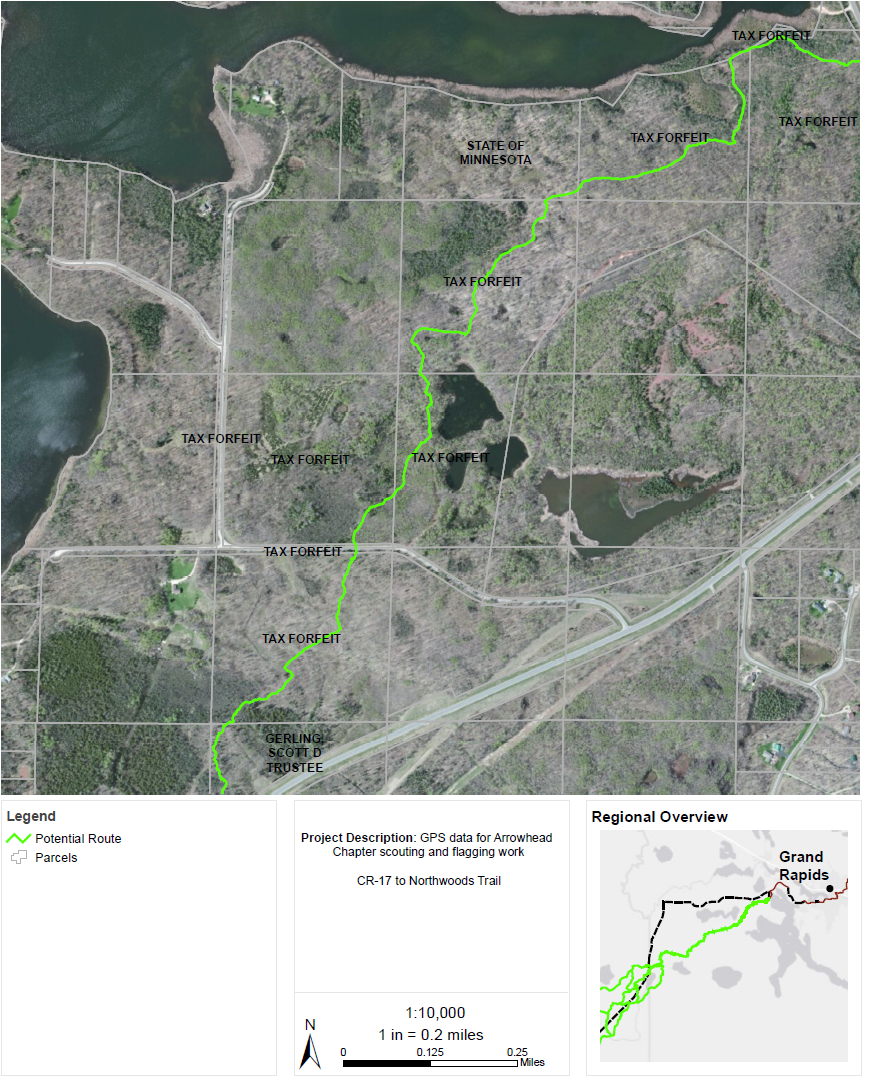 We have started conversation with the Chippewa National Forest about a proposed new route (about eight to 15 miles with multiple options) from the existing North Country Trail and the Highway 6 wayside rest area. This is the new NCT route heading northeast toward Grand Rapids and Ely, instead of the old route that headed southeast toward Jay Cooke State Park. There are some complications with lots of water and wetland crossings, and a couple School Trust sections for which we would need to pay the State to cross. In the meantime, the NCT will remain on Highway 6 while the new stretch of off-road Trail is being developed.
We have finalized a new 18-mile route that has been flagged in between the Highway 6 wayside rest area and Tioga Beach. The National Park Service will be doing NEPA reviews on part of that stretch this year. This new Trail segment would eventually replace a 12-mile road walk that isn't very safe or scenic.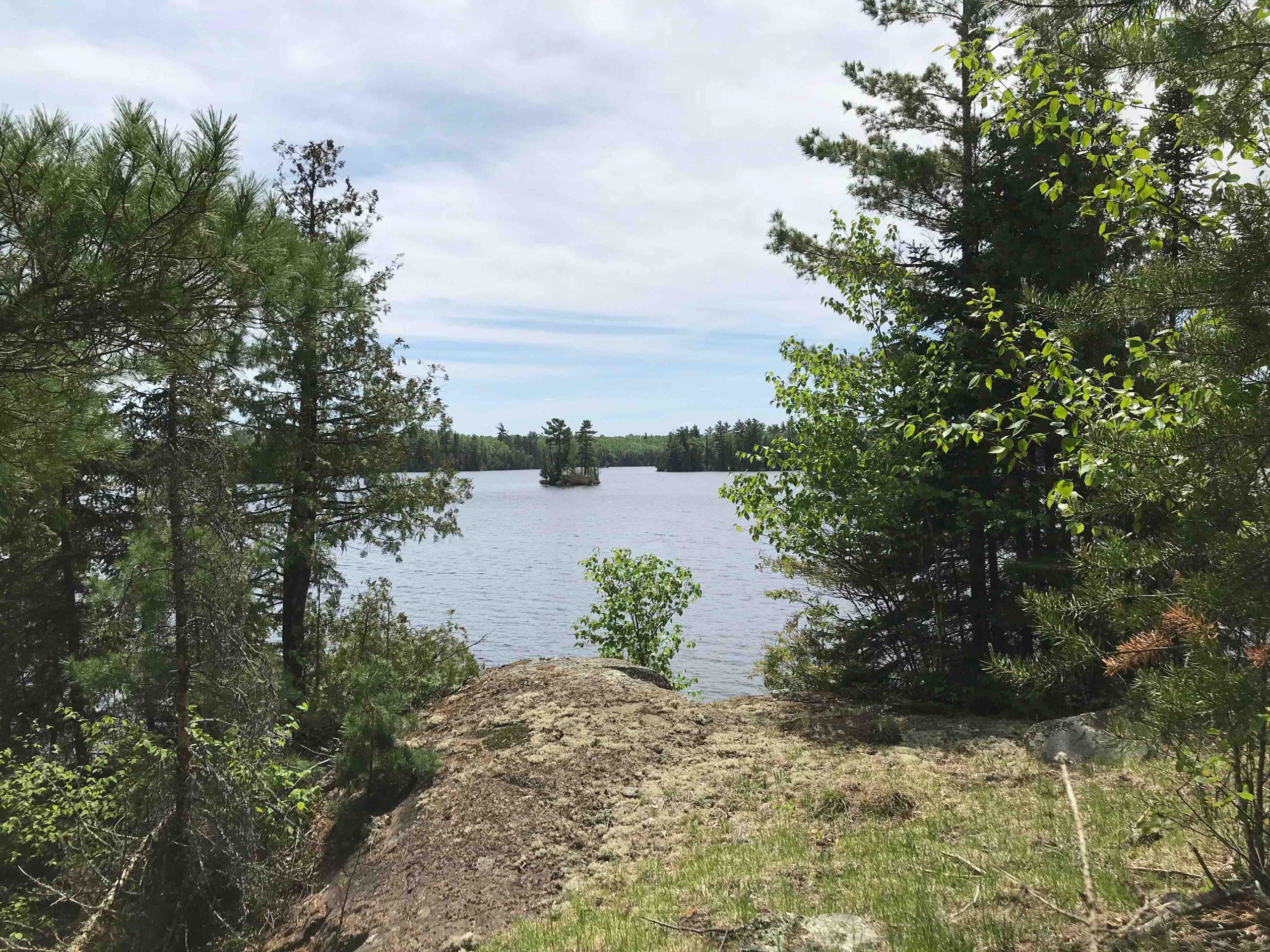 There is an application currently gaining signatures for certifying existing trails in the Grand Rapids area. Hopefully this year, the NCTA Arrowhead Chapter will be able to install urban signs along existing trails between Tioga Beach and the Grand Rapids Sports Complex, to go along with the existing blue blazes along the off-road Prairie River Trail / NCT segment from the sports complex to the CR-61 trailhead.
Derrick Passe, NCTA board member and volunteer, is leading an effort to scout and flag a proposed route between the Kekekabic Trail and Ely. We had a virtual gathering with folks in the area this spring to talk about volunteer opportunities and solicit route ideas for this section.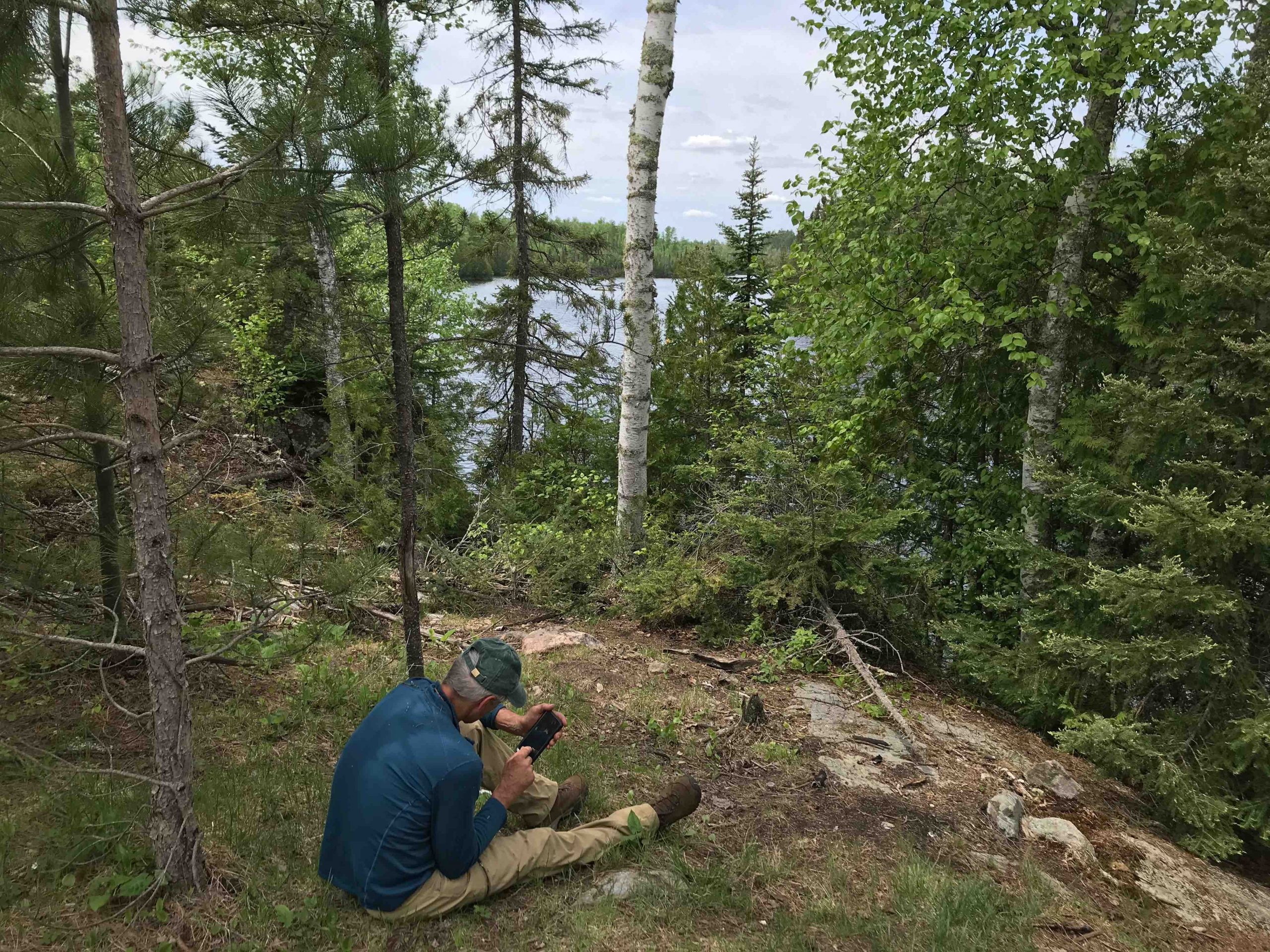 We are also working with a slew of partners on the Minnesota-Wisconsin border crossing area on a land acquisition project. This acquisition would allow the NCT in Wisconsin to finally connect with the Superior Hiking Trail without road walks, by detouring into Minnesota and then back into Wisconsin before reaching the Minnesota-Wisconsin portal.
Reach out to the Arrowhead Chapter and keep an eye on the Arrowhead Reroute Facebook page for additional updates. For background on the Arrowhead Reroute, visit our Advocacy web page and read about the Congressional passage of S.47.