Social Distancing on the Trail
Using "community," "group hike," and "socially distant" together in a sentence feels counterintuitive, yet our Trail Community has found ways to make it work.
After all, with a trail that spans nearly 5,000 miles, we're no strangers to space. The creativity being utilized to keep us connected to one another and to the North Country Trail is impressive and inspiring.
William Grant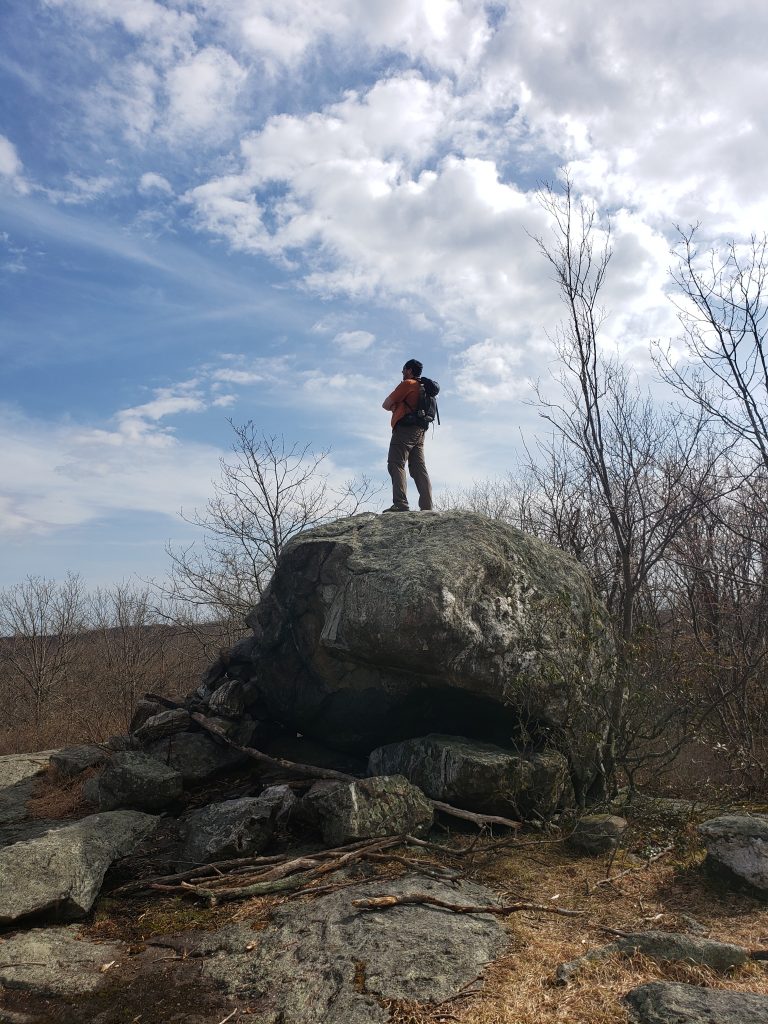 "At the beginning of each year my wife and I set goals. As an avid hiker and backpacker my goals are often trail related. Patches serve as my motivator. As I live in Connecticut, it is logistically difficult to participate in the Hike 100 Challenge. When the [NCTA] announced that for the month of April 2020, miles logged anywhere and in any fashion would count towards this challenge, I was thrilled. My wife and I immediately began the Challenge to log 100 miles in a month, all while on a stay-at-home order due to Covid-19. We both wear Garmin watches, so tracking our daily steps was already part of our routine. We hike local trails regularly and the virus order, thankfully, did not interfere with this practice. What this challenge did for me was provide the motivation to log the hard miles, those miles done on a treadmill while wearing my 20-lb. backpack. Through a combination of daily steps (57.1 miles), road walking with my 20-lb. backpack (7.65 miles), time spent on the treadmill with my pack (23 miles) and hiking (14.15 miles), I was able to log a total of 101.9 miles in the month of April. This challenge helped transition my conditioning from the winter season to backpacking season. I am so grateful for the work done by the NCTA in maintaining trails, inspiring hikers and cultivating community miles beyond your region."
Eileen Fairbrother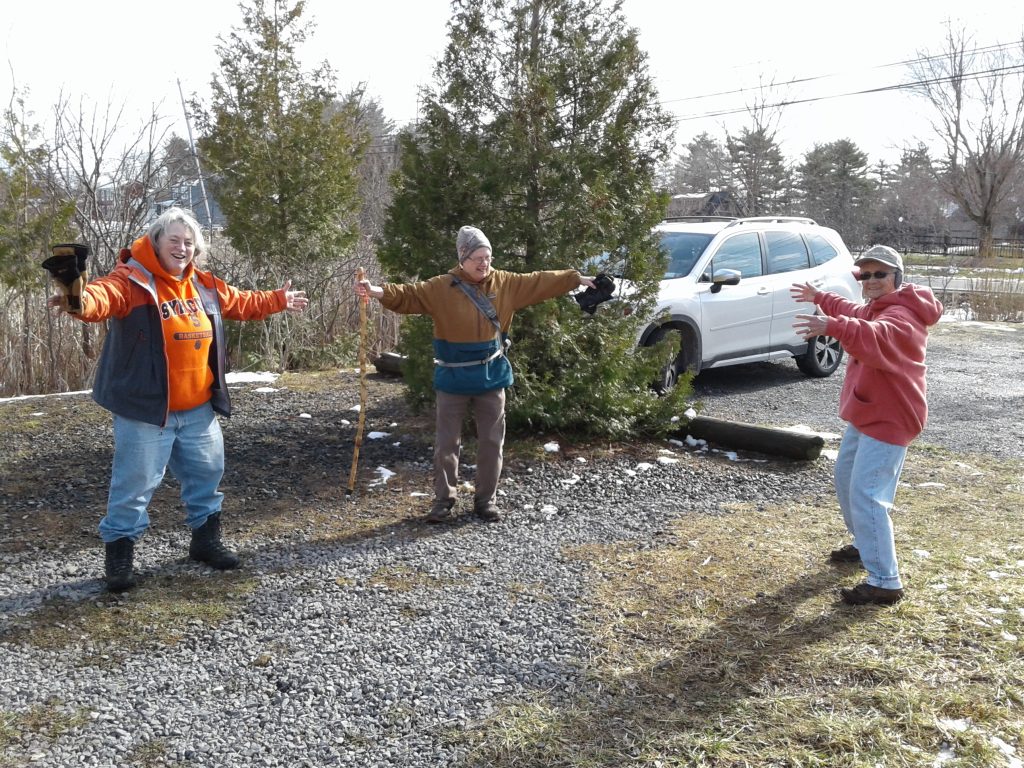 "We had just hiked from the trailhead to the Stone Quarry Hill Art Park. Very mucky and slow going, but refreshing freedom after being cooped up the previous week due to icy, rainy days. These are three of my friends: Kitty, Lynne or 'Otter,' and Marianne. A bit euphoric after the hike, we decided to practice a Covid hug, safely distanced."