2020 Boots on the Trail and Outreach Awards: Volunteer Spotlight
2020 Boots on the Trail and Outreach Awards
Boots on the Trail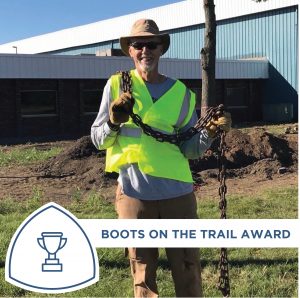 Jeff Landon. Jeff leads the longer, faster hikes each month for the Chief Noonday Chapter, which includes organizing parking for some very large groups, up to 100 people at times!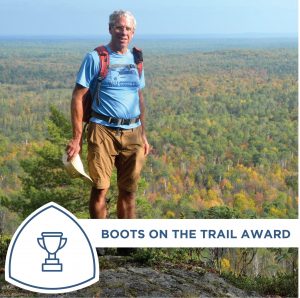 Mark Roberts. For the Peter Wolfe Chapter, Mark leads many of their hikes, and is always very informative along the way, so participants feel like they get something extra. He also finds new hikes to keep up the variety offered.
Outreach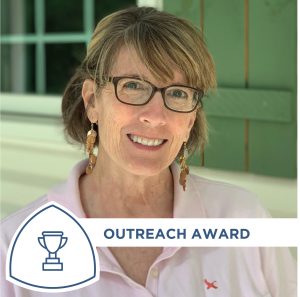 Marianne Duvendack. Northwest Ohio Rails-to-Trails Association (NORTA) has been the beneficiary of Marianne's energy and hard work for over 25 years, but she has really shined in recent years for her efforts to extend the NCT route past the 40 miles of rail trail they originally adopted. Now she has resurrected off-road trail in a state forest, moved another section onto a town's own trails, and is clearly changing the trail map in this neighborhood. The Chapter hopes to open these reroutes in 2021.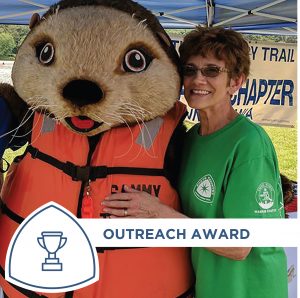 Carol Wright. The Wampum Chapter participates in local events about 40 out of 52 weeks a year, spreading the word about the Trail and its local group, all due to Carol's efforts organizing volunteers and getting her toe in the door at all these venues, including events in the Chapter's new territory in Ohio. She coordinates activities with local colleges to bring in the next generation, and keeps all of the Chapter's private landowners informed about the Trail they host.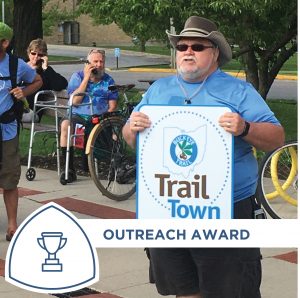 Mark Heise. Mark is the owner of Yellow Springer Tees, whose shop in Yellow Springs, Ohio, actively promotes both the NCT and the Buckeye Trail Association (BTA) within his store, which is frequented by hikers. Mark also serves on several BTA committees involved with promotion, and has been active volunteering for several local hiking events.
Who from your local Chapter, state or region do you want to celebrate? Nominate them for an NCTA Award! Awards are annual, and nominations for 2022 NCTA Awards will be open January 15 through May 1, 2022:  northcountrytrail.org/volunteer-awards