Zoar, Ohio to the Lawrence/Butler county line east of McConnells Mill State Park, Pennsylvania
Wampum Chapter volunteers meet on a regular basis all year round for trail building and maintenance sessions, organized hikes, and community outreach events. We also gather several times a year at various locations along the Trail and in our local communities for hot dog roasts, potluck dinners, and other social events that don't involve a hike or doing any work – just having some North Country Trail fellowship. As of 2022, our Chapter planning meetings will be held on a quarterly basis or as needed. Chapter business meetings are on the third Monday of each month, always at 6:30 p.m. (ET), and the location will alternate monthly between Lisbon, Ohio and Wampum, Pennsylvania. (Lisbon in January, Wampum in February, Lisbon in March, Wampum in April, etc.)
We would love to have like-minded individuals join us in our mission to build, maintain, protect and promote the North Country National Scenic Trail in Western Pennsylvania and Eastern Ohio. Contact the Chapter via email or follow the Chapter on social media to join up with our diverse group of volunteers.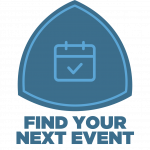 The Pennsylvania Trail Council of the NCTA encourages everyone to get out and enjoy the beauty of the North Country Trail in the Keystone State, and is sponsoring a
Hike 50 Challenge
in 2022. A commemorative patch and certificate of completion are available to those who hike 50 miles on the NCT in the state during the calendar year. There is not a unique miles requirement, nor do participants need to hike in the different NCTA Chapter's ranges to qualify for this award. (Out-and-backs and multiple hikes on the same mile of Trail will qualify for the award!) Please use
#PAHike50
to share your adventures on social media. When finished, send along a photo or two and fill out the
PA Hike 50 Completion Form
.
The North Country Trail Association Wampum Chapter values just, diverse, equitable, and inclusive trail experiences. We are committed to these principles for everyone's enjoyment of the North Country National Scenic Trail. We strive to better include those who experience barriers to trails by prioritizing equitable solutions to ensure all can connect to and care for the Trail in a way that is meaningful for them.