The North Country Trail Association offers Field Grants in the amounts of $200 – $5,000 to Chapters, Affiliates, Regional Trail Coordinators and Trail Councils. Since 1998, the Field Grants program has funded close to 500 projects across the North Country National Scenic Trail.
Projects eligible for Field Grants include:
Special events, programs or projects to build public support of the Trail and/or membership in the NCTA
Installation or repair of the Trail, Trail facilities, or Trail signage or displays
Purchase of major tools or equipment for work related to the Trail
Volunteer training events
Requests for general operational support
For additional information, including the application and application schedule, visit the Grant and Financial Management section of the Volunteer Resource Center.
Field Grant Project Highlight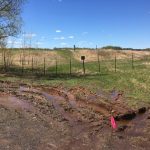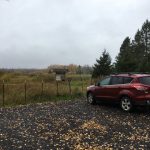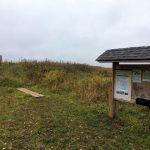 Last November, the
Brule-St. Croix Chapter
completed a Field Grant project in the MacQuarrie Wetlands in northwestern Wisconsin.⁠ "The MacQuarrie Wetlands Trailhead had been closed since spring of 2018 when the property owner, the UW-Superior Foundation, gated the access road after vandalism and littering problems. A contractor built a new trailhead parking area outside the gate. The trail kiosk was moved to the new location by Chapter volunteers. Volunteers also built a short piece of puncheon over a wet spot on the existing connector trail from the new trailhead location to the NCT. A total of 55 hours of volunteer work was spent on the project." (Field Grant Report)⁠
Header photo by Dave Brewer