The NCTA is dedicated to providing our volunteers with the most comprehensive and accurate information needed to build, maintain, and promote the North Country National Scenic Trail.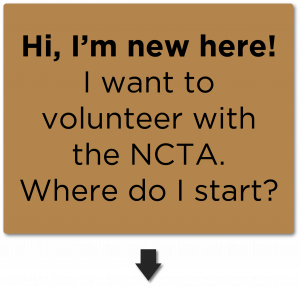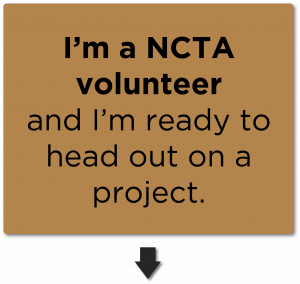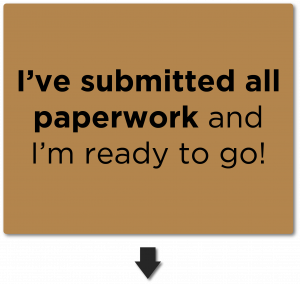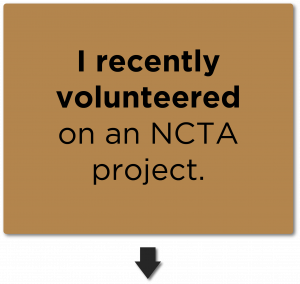 *As long as you continue to report your volunteer hours on a regular basis (at least once a year at a minimum), you must only update your volunteer agreement when there is a change in personal information, or if you wish to make any changes to the volunteer positions you wish to perform.
Our Chapter Leadership Handbook is the go-to document for anyone interested in a leadership position within the NCTA, but this page is packed with information for all volunteers, from Chapter President to Trail Adopter to Landowner.
Design and build sustainable trail, blaze and sign the NCT, and stay safe while managing groups of volunteers.
Secure long-term protection of the Trail across private land and effectively partner with our public land management agencies.
Recruit, manage and recognize Chapter volunteers.
Showcase the NCTA and NCNST, and inspire stewardship.
Learn how to represent the North Country Trail Association with these policy guidelines.
Establish, implement and communicate the program in your Trail Town.
Lead your Chapter and fellow volunteers with the best resources available.
Justice, Equity, Diversity, and Inclusion Statement
The North Country Trail Association encourages all its Chapters to use the following statement of Justice, Equity, Diversity, and Inclusion (JEDI) wherever applicable. This statement was approved by the NCTA Board of Directors in December 2020.
The North Country Trail Association [insert chapter name here] values just, diverse, equitable, and inclusive trail experiences. We are committed to these principles for everyone's enjoyment of the North Country National Scenic Trail. We strive to better include those who experience barriers to trails by prioritizing equitable solutions to ensure all can connect to and care for the Trail in a way that is meaningful for them.
Header photo by Kenny Wawsczyk