Thank you for your interest in volunteering for the North Country National Scenic Trail!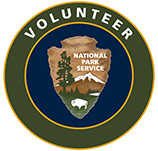 Because the National Park Service (NPS) is the federal administrator of the North Country National Scenic Trail, NCT volunteers may sign up under the NPS Volunteer-In-Parks (VIP) program. The VIP program for the NCT is co-managed by the NPS and the NCTA.
The VIP program provides important protection for volunteers. All VIPs are entitled to the same injury considerations that NPS employees receive (provided they are operating within their approved scope of duties and NPS policies). Additionally, VIPs are recognized for their contributions and earn annual recognition items based on hours of service and are eligible to attend certain skills and leadership training.
To sign up as a VIP, please take the steps below.
Additional Resources
Header photo by Mary Coffin