Join the North Country Trail Association's Next Generation Coalition, a group of young leaders dedicated to sustaining and promoting the North Country National Scenic Trail.
Would you like to empower all to enjoy, share, and preserve the hiking experience?
The Next Generation Coalition program is dedicated to welcoming, training, and supporting the next generation of trail volunteers with a two-year, cohort style program of advocacy and stewardship to protect the North Country Trail.
As the popularity of the Trail grows, it is vital that future generations of trail stewards are given the opportunity to experience, work on, and fall in love with the beauty of the North Country Trail. Through the NCTA, coalition members are the voice of young hikers who will speak out to elected officials and the public on the need to develop, maintain, protect, and promote the North Country National Scenic Trail, and build more inclusive outdoor recreation opportunities. Over the course of two years, coalition members will receive advocacy and communications training to be effective advocates and leaders, meet with elected officials at Hike the Hill, contribute sweat equity to the trails through North Country National Scenic Trails Day, and work together to inspire and mentor the next generation of outdoor leaders and volunteers.
Benefits and Expectations
One-year membership to the NCTA
Prerequisite to either live in a Trail state (ND, MN, WI, MI, OH, PA, NY, or VT) or willingness to travel to the Trail for volunteer opportunities
Advocacy and communications training and support
Invitations to exclusive events, hikes, and other activities, including the annual Next Generation Coalition Summit
Scholarship to attend events, including complimentary registration for Virtual Hike the Hill and a partial stipend for travel
Networking opportunities with leaders and other professionals in the outdoors community
Applicant Requirements
Between the ages of 18 and 35
Passionate about the North Country Trail and the outdoors
Excellent communicator
Available to engage regularly throughout the year on social media and through NCTA communications
The application for our next cohort of Next Generation Coalition leaders is now closed. But please don't hesitate to reach out with questions, or keep in touch via social media!
What does it mean to be a Coalition member?
Felicia Hokenstad
Felicia has been a member of the Coalition for several years and as of 2021, is serving as the NCTA Next Generation Outreach Intern. She's a board member for the NCTA
North Country Trail Hikers Chapter
in Marquette, MI and represented the Coalition at the 2021 Virtual Hike the Hill. Felicia is experienced in leading group hikes and was an ambassador for Women Who Hike in the UP of Michigan. With background in outreach, volunteerism and advocacy, she's got many ideas for how we can better connect more young people to NCTA's work at a national and local level.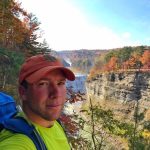 Adam Dwyer
Adam adopted a small section of the NCT / Finger Lakes Trail (M9) to maintain. "I enjoy hiking the North Country Trail because it is so accessible to where I love, and it serves are a great opportunity to get out on a trail that connects many hidden gems of my area."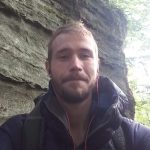 Chase Gregory
Chase lives in New York State and has a deep connection to Boy Scouts of America, having volunteered and worked at a Scout camp for many years. He advocates for the North Country Trail by presenting to Boy Scout groups. Chase also advocated for the NCT at the 2020 Hike the Hill event in Washington D.C.
FAQ
Learn More
Email nextgen@northcountrytrail.org for more information. Follow the Coalition on Instagram to see what our current members are up to: @ncta_nextgen
Header photo by Emily Rodriguez