Over 200 miles of North Country Trail through northern Wisconsin offer views of numerous, spectacular waterfalls, long vistas, deep valleys, and rocky outcrops of the ancient Penokee Mountain Range.
Via the NCT in Wisconsin, trail users have access to the Chequamegon-Nicolet National Forest, Copper Falls State Park, Pattison State Park, Rainbow Lake Wilderness, Porcupine Lake Wilderness, the Bad River, Bois Brule River and countless other streams, and much more. This classic northern woodlands setting offers fantastic hiking and backpacking opportunities, and many chances to view wildlife such as the reintroduced elk herd near Clam Lake.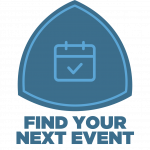 Explore the Trail by Region
Western Wisconsin: Minnesota/Wisconsin state line to Bayfield County A
Chequamegon National Forest: Bayfield County A to the Sandstone Ledges Spur Trail in Copper Falls State Park
Eastern Wisconsin: Sandstone Ledges Spur Trail in Copper Falls State Park to the Wisconsin/Michigan state line
Important Notes and Additional Information
An admission sticker is required for entrance into Wisconsin State Parks. Learn more from the Wisconsin Department of Natural Resources State Park System. Visit the Wisconsin Department of Tourism website for additional information.
Top NCNST Hikes in Wisconsin
Header photo by Kenny Wawsczyk