We desire for our supporters to have the best understanding of our operations, so we are committed to openness and integrity.
Every year we go through a rigorous external audit, and report to you and our partners on our programs and successes. Our staff and Board of Directors are guided by core values that represent the Association's commitment to the North Country Trail, our partnerships, and each other.
The mission of the North Country Trail Association (NCTA) is to develop, maintain, protect and promote the North Country National Scenic Trail as the premier hiking path across the northern tier of the United States through a trail-wide coalition of volunteers and partners. The NCTA is a 501(c)(3) nonprofit organization that partners with the National Park Service to unite individuals, affiliated trail groups, local Chapters, corporate sponsors and others linked in support of building and maintaining the North Country Trail and telling its story.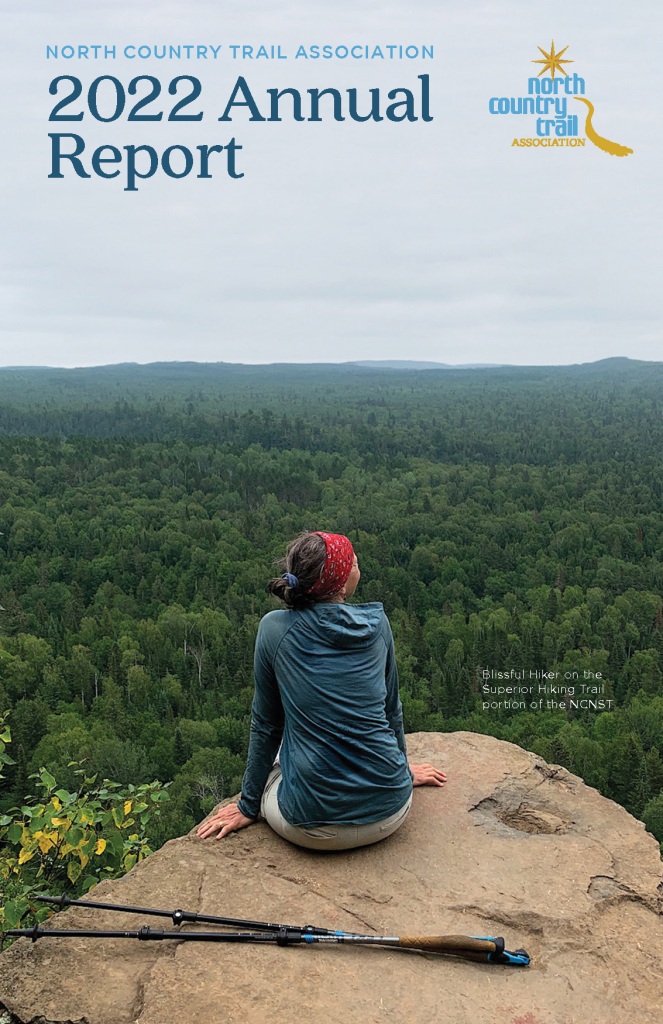 Core Values of the North Country Trail Association, 2019
Justice, Equity, Diversity and Inclusion Statement, 2020
Strategic Plan Priority Objectives Summary (2020 – 2023)
Articles of Incorporation, 2014
Amended and Restated Bylaws of the North Country Trail Association 2023
NCTA Brand Standards + Style Guide
NCTA Financial Statements, 2022
NCTA State Disclosure Statement
Header photo by Emily Rodriguez