Welcome to the North Country Trail Association's Hike 100 Challenge.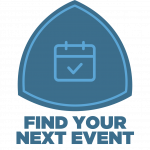 The Hike 100 Challenge is a program designed to help you meet your goals. Maybe you want to explore the outdoors more, spend time with your family, make new trail friends, find solitude, try backpacking, or see how far you can wander. Whatever your goals are, the Hike 100 Challenge is the motivation you need.
The main rule is to complete your 100 miles on the North Country National Scenic Trail within the calendar year. Fortunately there are 4,800 miles to choose from! Visit the same one mile 100 times over or explore 100 unique miles. Hike, walk, backpack, snowshoe, or cross-country ski. Make the journey yours.
We offer plenty of resources to help you succeed: Free maps, Chapter group hike experiences, mileage logs, and much more – including amazing support from fellow NCNST users through the NCT Community Facebook group.
Hike It. Build It. Love It. Support It.
Completing the Hike 100 Challenge is a big deal and we are cheering you on! Looking for a way to pay this experience forward? Please consider
making a gift
to support this program.
FAQ
The NCTA is able to ship patches to U.S. addresses only. If you are an international participant/finisher, we recommend you have stateside family or friends claim your patch, and then coordinate mailing it on to you.
Header photo by Nick Meekhof