Mary Brinks and Tina Harkins: Volunteer Spotlight
2020 Communicator Awards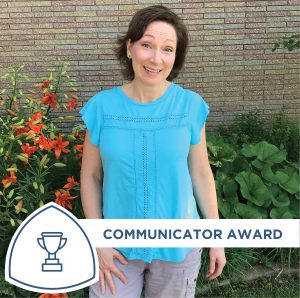 Mary Brinks. The attendance at hikes and Chief Noonday Chapter meetings has nearly doubled since Mary volunteered to handle our communications with the world. She takes advantage of nearly 30 free press opportunities in the area and keeps the Facebook page updated with upcoming events and programs expected at meetings, a major increase in [the Chapter's] outreach.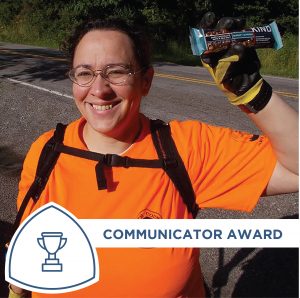 Tina Harkins. The Wampum Chapter also benefits from Tina's steady stream of information and event listings on three social media outlets and in local newspapers. She also keeps their two Pennsylvania Counties' Visitor Bureaus up-to-date and well-supplied with materials.
Who are you thankful for in your local Chapter, state or region? Nominate them for an NCTA Award! The nomination form is open through May 1, 2021. Learn more at
northcountrytrail.org/volunteer/volunteer-awards
.