Eileen Fairbrother: Distinguished Service Award Winner
Eileen Fairbrother, Central New York Chapter
We're so proud of Eileen Fairbrother of the
Central New York Chapter
, who was nominated for and recently accepted the NCTA Distinguished Service Award. From her nomination: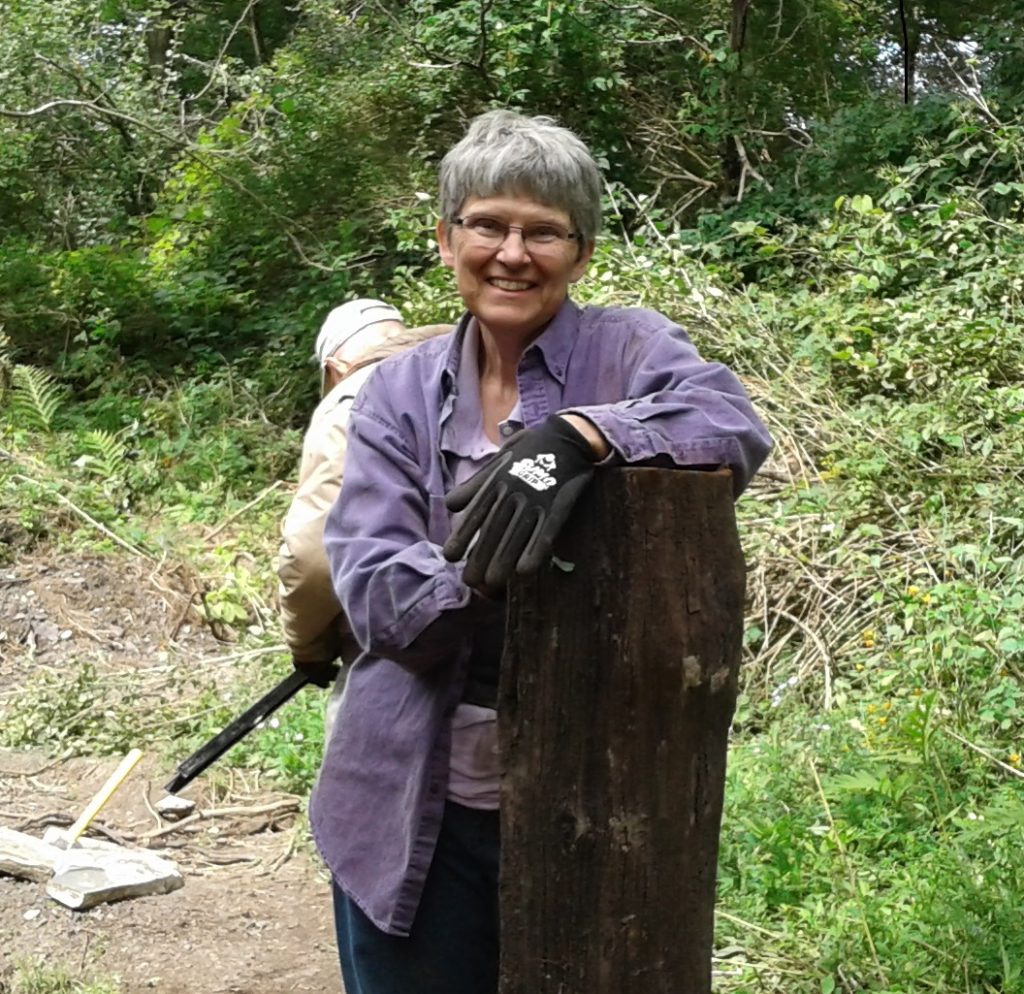 "Eileen Fairbrother has been a member of the Central New York Chapter for more than 13 years. Eileen participates frequently in the work-hike program with skill and can-do/no-job-too-small willingness to dig down and get dirty. On numerous occasions she has taken the lead role – recommending projects, organizing and directing activity and pitching in with zeal."
"Eileen has led recreational hikes and shared her love of the sport with both new and experienced hikers, even adding a personal touch by providing cookies at special events. In the past, Eileen has also been an active Trail Steward, monitoring and maintaining her sector with care and diligence."
"Eileen has donated many hours of dedicated service as not just a member, but also as an astute and respected participant in the executive board. She has served two 2-year terms as a chapter vice president. But she did not stop there. Currently Eileen is on her third term as the chapter secretary, a post where her professionalism and attention to detail have shined."
Congratulations, Eileen. We can't thank you enough for your support of the North Country Trail!