The Allegheny 100 Challenge (A-100) is an unsupported endurance hiking challenge with no timekeepers, no aid stations, and no finish line other than the one hikers set for themselves.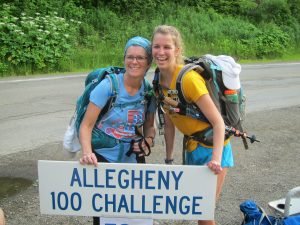 It challenges hikers to traverse 25, 50, 75 or 100 miles along the North Country National Scenic Trail through the Allegheny National Forest (ANF) in 50 hours, always beginning at 6:00 p.m. on a Friday and ending at 8:00 p.m. the following Sunday. Each year, the starting direction changes (south to north then north to south) to give hikers a chance to see the whole section of Trail.
Each year more than half the participants sign up to attempt the 100 miles, though usually only about 20% are able to reach their goal. But most who fall short of the 100 miles still complete 50 miles. The NCTA Allegheny National Forest Chapter encourages participants to consider time, energy and the possibility of injury. Participants are also encouraged to carefully choose mileage goals, as no transportation is guaranteed except the shuttle from your chosen end point to the starting line. In 2023, 29 hikers completed 25 miles; 88 completed 50 miles; 14 completed 75 miles; and 24 completed 100 miles.
The 2024 Allegheny 100 Challenge will be held Friday, June 7 through Sunday, June 9. Additional details and registration information will be available in early 2024.
Additional Information
Please note the registration deadlines and know there is no wait list. Walk-ins the day of the event will be accepted but are entirely responsible for their own transportation. Each shuttle bus has a list of participants that are to be on that bus and space is extremely limited. No one who has not preregistered will be allowed on the shuttle bus. Walk-ins may or may not receive a participant shirt depending on availability. Any hiker who is less than 18 years old by the first day of the challenge must hike with an adult (18 or older) during the A-100 Challenge. Minor registrants must provide that adult's name at the time of registration, and the event waiver must be signed by the parent or guardian. For more information, please review the Allegheny 100 Hiking Challenge FAQs, email anf@northcountrytrail.org, or post to the ANF Chapter Facebook page.
A completed waiver form must be submitted at check-in.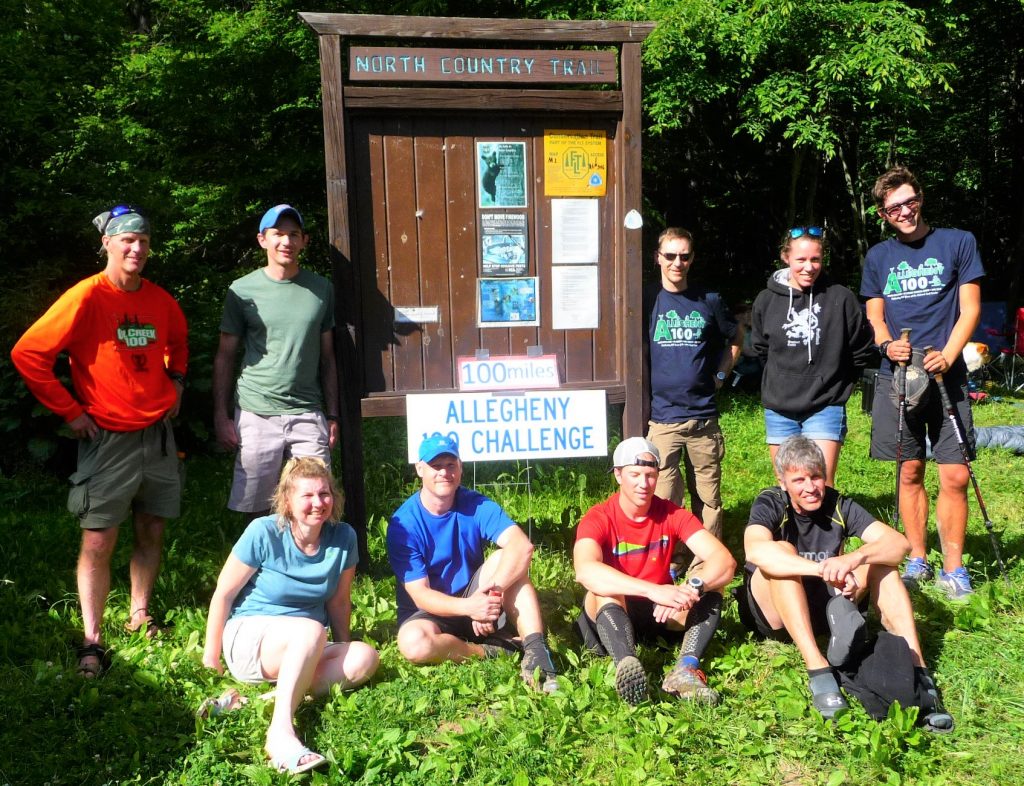 Header photo by Tina Toole