National Trails Day, Trail Maintenance Hike
Join the NCTA Butler County Chapter for a trail maintenance hike. We will be splitting into groups, to hike/prune and blaze the trail. Instruction will be given. Dress for the weather, wear work clothes, and a pair of boots or study shoes. Conditions may be muddy, use insect repellent as appropriate. Bring work gloves, water, and any snacks you may want, and a pair of loppers if you have one. We will also have Chapter tools available for use.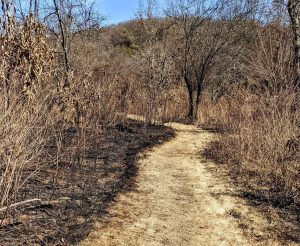 We will meet at the Branchton Road trailhead, north of West Sunbury. Turn right on Branchton Road and go east to just past the Washington Township sign, then turn right on to trailhead parking (GPS coordinates: 41.08514, -79.88155).
This is a great opportunity to meet new people and make new friends! Come join us and support the trail! Together we can make our trail a great place to hike!
For any hike updates/cancelation/or changes due to weather or trail conditions, check out our Facebook page. Please register by sending the name of hike you would like to attend, your name, phone #, and email address to but@northcountrytrail.org.
National Trails Day is the nation's largest celebration of trails. Each first Saturday in June, NCTA Chapters host National Trails Day events across the North Country National Scenic Trail. What a great opportunity to meet old and new friends, explore your local trails, improve your favorite NCNST segment, or log a few miles toward your Hike 100 Challenge. Share your adventures with us on social media using #nationaltrailsday and #northcountrytrail.