Hike 6: Chequamegon Chapter Hike Series
Date/Time:
Jul 27
9:00 am - 3:30 pm
See all events at:
Swedish Settlement / FR 202 Trailhead
Categories:
This hike is the sixth in a series of nine that will traverse the section of the North Country National Scenic Trail (NCNST) maintained by the NCTA Chequamegon Chapter. The Trail here was built by U.S. Forest Service personnel and Job Corp employees in 1967 and 1968. It is the original "North Country Trail." These weekly hikes, on Wednesdays, from June 15 through August 17. (There was no hike scheduled for July 6.)
Please register for any hikes you plan to attend by sending the hike number(s), your name, and email address to che@northcountrytrail.org.
This will be a moderately strenuous, 8.5-mile hike through some of the highest and lowest parts the the NCNST in the Chequamegon-Nicolet National Forest, and will include multiple stream crossings (bridges provided) and three overlooks. A short spur trail leads to the NCNST where hikers will begin their westward journey, crossing several streams, including Stream Brook, Whiskey Creek, and Coffee Creek. Underlying the diverse northern hardwood forest, which includes stands of older sugar maple and hemlock, are outcroppings of ancient volcanic and granite rocks. The final two miles traverse steep terrain, both up and down. We will hike through North Country Trail Hardwoods, a 371-acre site designated by the state of Wisconsin as a State Natural Area. Within this area, hikers will have the opportunity to view the remains of pioneer homesteading now known as the Swedish Settlement. There are two exceptional overlooks on our way to the Marengo River. After crossing the scenic Marengo River, there is a steep ascent to the spur trail that leads to Juniper Rock, a rock outcropping that provides a fantastic panoramic view of the Marengo River Valley. One easy mile concludes this exciting hike. The hike is limited to 18 participants.
Hiking speed will vary, depending on terrain. This section of Trail is not accessible for people with mobility impairments. There are no restrooms at trailheads or along the Trail. Cell phone access is unlikely. There is no fee for this hike. Expect mosquitos and ticks. A brimmed hat, long-sleeved shirt, and long pants treated with insect repellent are recommended. Bring plenty of water and lunch.
Meet at the NCNST trailhead on Chequamegon-Nicolet Forest Road 378 (Wisco Road), GPS coordinates: 46.306320, -91.033700.  The hikers will leave most of the vehicles at the trailhead and shuttle hikers in the remaining cars about 12 miles to the NCNST trailhead in the Beaver Lake Campground, off Forest Road 198 (Beaver Lake Road).
From the intersection of U.S. Highway 63 and County D in Grandview, go south on County D for about 2.1 miles; east (left) on Camp 8 Road (FR 377) for about 2.5 miles; east (right) on Wisco Rd about 1.5 miles to the trailhead.
From Ashland, take Highway 112 (Sanborn Avenue) south to County Highway E; continue south/west on E to Four Corners Store Road (bar at intersection); south (left) on Four Corners Store Road; west (right) on Marengo Lake Road to T‑intersection; south (left) on Old Grade Road about 1.6 miles; west (right) on Wisco Road about 1.2 miles to the trailhead.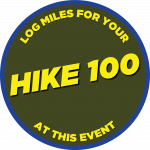 Add to Calendar