My NCT 2022
Volunteers are the heart and soul of the North Country Trail Association. When giving one's time, a life-changing connection is made between the individual and the Trail itself.
This year we were thrilled to feature custom artwork, created in collaboration with Minnesota illustrator Jordan Sundberg of Tin Cup Design Co., on an Original Buff® as one thank you gift for those joining or renewing their membership.*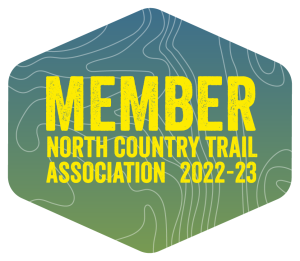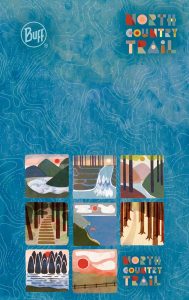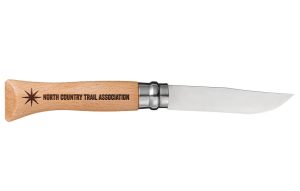 "I want the NCT to be here for a very long time and for folks all around to partake in the life-giving gifts the Trail offers," Jordan said. "I had the most wonderful opportunity to create eight unique pieces illustrating an NCT scene from each state on the Trail. As I worked away, I imagined folks in each part of the NCT country taking in the power and peace of nature."
Learn more about the available membership levels at northcountrytrail.org/membership.
Watch these videos to hear why  some current Chapter members feel being an official part of this Trail Community is so special.
Header image by Eric Campbell