Armstrong/Clarion County line at the Allegheny River to Salmon Creek in the Allegheny National Forest
The Clarion County Chapter is responsible for developing, promoting and maintaining the North Country Trail's pathway in and around Clarion County, Pennsylvania. The Chapter's section offers 96 miles of adventure into the Pennsylvania countryside. The Chapter has monthly hikes with a good turnout, a group workday once a month, canoe and kayak trips on the Clarion River, and organized picnics and cookouts at our shelters. We would love to have you join us for one or any of our monthly events.We also are always in great need of people who want to get out and help build and maintain this national treasure. Working on the North Country National Scenic Trail is an excellent opportunity for students, church groups and scouts looking for community service opportunities or projects.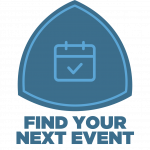 The Pennsylvania Trail Council of the NCTA encourages everyone to get out and enjoy the beauty of the North Country Trail in the Keystone State, and is sponsoring a
Hike 50 Challenge
in 2022. A commemorative patch and certificate of completion are available to those who hike 50 miles on the NCT in the state during the calendar year. There is not a unique miles requirement, nor do participants need to hike in the different NCTA Chapter's ranges to qualify for this award. (Out-and-backs and multiple hikes on the same mile of Trail will qualify for the award!) Please use
#PAHike50
to share your adventures on social media. When finished, send along a photo or two and fill out the
PA Hike 50 Completion Form
.