Canastota is a quaint village in Central New York, located in the geographic corridor between the Mohawk Valley and Oneida Lake.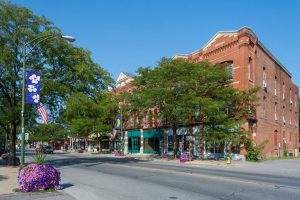 The Village of Canastota became the first designated NCTA Trail Town in New York State in 2013, as part of an Earth Day Celebration along sections of the Old Erie Canal linear park. The North Country Trail passes through downtown Canastota, offering resupply opportunities for long-distance hikers, as well as many options for day hikers seeking adventure nearby.
Canastota's small size belies its importance historically as a transportation hub, from pre-European settlement pathways, to early American turnpikes and the Erie Canal, to the railroads of the industrial revolution and finally paved superhighways. Its history is most evidenced by the local Canal Town Museum. Yet Canastota's is noted as well for an relatively impressive list of technical innovation ranging from early motion picture equipment to the famed Watson Wagon of late 19th century. The International Boxing Hall Of Fame is also located here. A supportive community coupled with an innovative government is launching new initiatives that are focused on both economic development as well as quality of life. Of particular interest, in addition to the historic sites and museum, are plans for a regional marketing center for farm products produced in Central New York.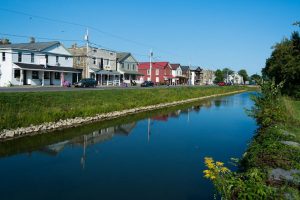 The Central New York Chapter is responsible for the North Country Trail section through Canastota.
Header photo by Steve Kinne