Lisbon is situated in the beautiful Sheyenne River Valley of southeast North Dakota, the tallgrass and prairie pothole region of North America.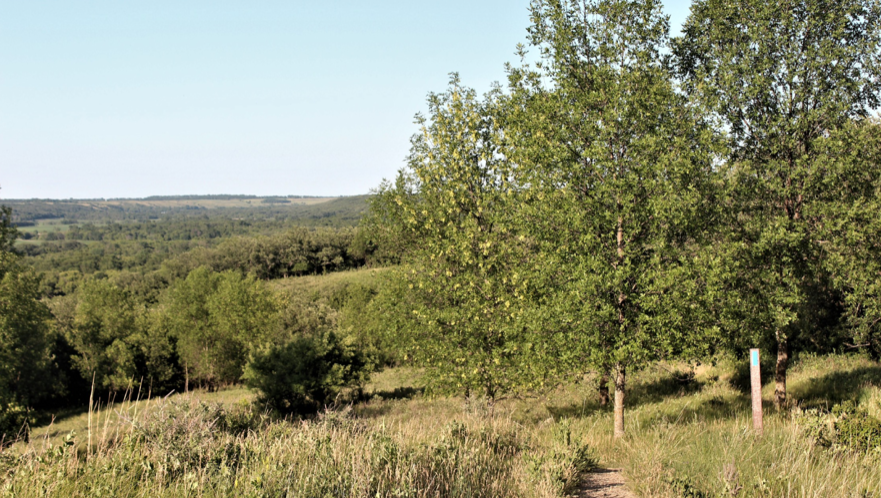 Lisbon, as well as Abercrombie, became the first North Dakota NCTA Trail Towns in March 2021. Lisbon is the county seat of Ransom County and was founded in 1880 on the Sheyenne River, which became a source of power for three flour mills. The city of 2,145 people is located at the crossroads of Highways 27 and 32. The City of Lisbon offers many services for hikers including motel accommodations, camping with showers, restaurants, gas stations grocery, convenience, drug, and hardware stores. Please open the link for names of businesses and hours of operation that offer services for trail users.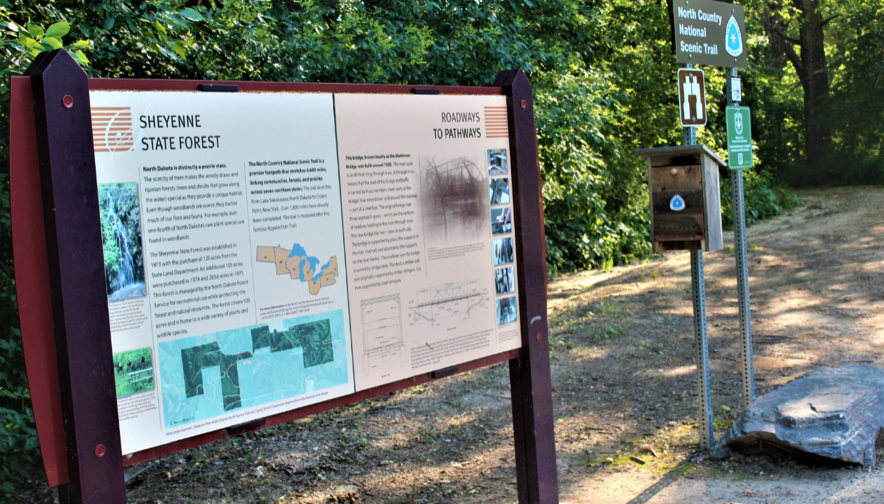 The North Country Trail runs between the Sheyenne River National Scenic Byway on the north side of Lisbon and the beautiful Sheyenne River bluffs on the south side. The Trail meanders through Sandager Park where camping is available, along Main Street by the historic Opera House and Scenic Theater, past the downtown kiosk, across the Sheyenne River pedestrian bridge, past Rose Street Park, and through the beautiful 90-acre campus of the North Dakota Veterans Home. The opera house is on the National Register of Historic places holding many events per year, and the Scenic Theater started showing silent movies in 1911 and has been in continuous operation since making it the oldest continually operating theater in the United States at 110 years.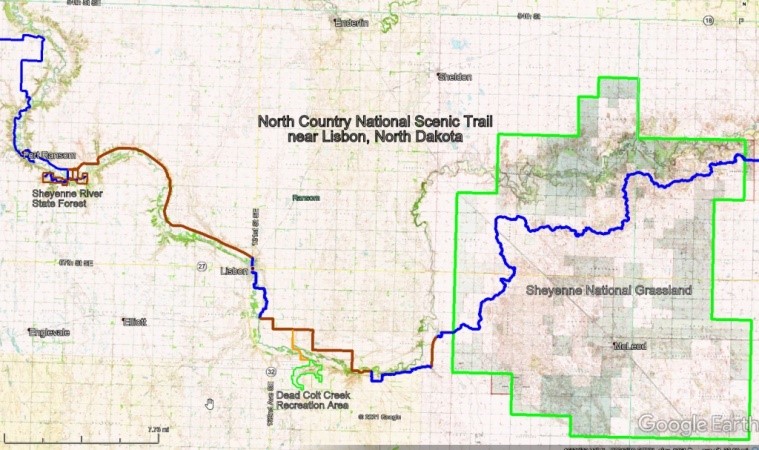 The area around Lisbon offers many opportunities for day hikes on the NCT. The most popular is in the Sheyenne State Forest 10 miles northwest of town. The Trail leads to North Dakota's only registered waterfall with beautiful vistas of the Sheyenne Valley. Southeast and east of town the NCT travels past Native American burial mounds and the National Historic Biesterfeldt landmark that was a Cheyenne earth lodge village on the Sheyenne River in the late 18th century. Further east, 31 miles of NCT traverse semi-wooded rolling sandhills of tallgrass prairie on the Sheyenne National Grassland.
The Dakota Prairie Chapter of the NCTA is responsible for the North Country Trail section in the Lisbon area. The Lisbon Trail Town Committee organizes regular events to promote and support the NCT.