28th Annual Quiet Adventures Symposium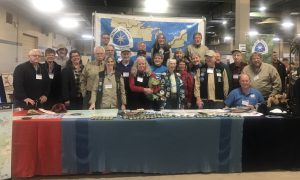 Each year, outdoor enthusiasts converge in East Lansing to attend the country's longest running, indoor expo, dedicated to promoting non-motorized outdoor recreation and conservation.
March 4, 2023 is the date and the MSU Pavilion is the place. It is here that outdoor enthusiasts can learn and share about paddling, hiking, backpacking, biking, canoeing, and water safety with some of the best adventure experts out there! Boat building, paddleboarding, fly fishing are just some of the demonstrations that may be there. Environmental experts will show how what we do affects the environment and how we can be better stewards of our land and water, whether you are five years old or 95 years old. We will be providing more information and links for potential speakers, exhibitors, and participants soon. For now, put this on your calendars and keep checking quietwatersociety.org.
Several NCTA Chapters will be in attendance on the exhibition floor. Stop by and say hello!