Full Moon Hike, Wampum Chapter
Come enjoy the rare Blue Moon. We will meet at the new Watts Mill, Cannelton Road parking. This is the parking closest to Negley (not Cannelton Road).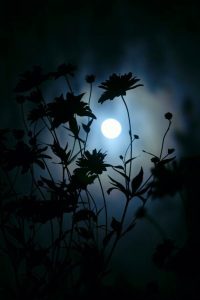 We will depart promptly at 8:30 p.m. This will be about a 3.5-mile hike to the Cannelton Road parking before turning around. We have Hippy Bridge and the New Watts Mill bridge that should give us a great view. The moon is to appear full at 9:35 on Wednesday.
Please bring a headlamp and wear proper hiking shoes. If you don't have a headlamp, a flashlight will work well, too. We will turn off our lights to bask in the moonlight, however, will have them on when traveling on the dark trails.
There is a limited attendance of 20. Please RSVP to Yvette at yvettejester@yahoo.com.