New Trail in Wisconsin: Trail Project Update
New Trail built in Wisconsin, including bridges. Will soon connect to Minnesota Trail.
by Bill Menke, NCTA Volunteer
During the first week of September, the Wisconsin Roving Trail Crew completed a segment of trail that is about as far west in Wisconsin as you can get. This segment extends from the Saunders Grade State ATV Trail to the state line across property that was purchased jointly by the National Park Service and the Wisconsin DNR. (In fact, this was the very first property purchased for the Trail ‼️ )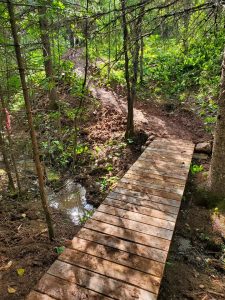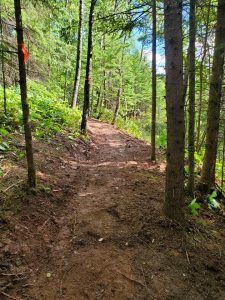 Just west of the border, a consortium of partners including Carlton County, MN; Pheasants Forever; and NCTA is planning to purcahse a large parcel (known as the White property) that will carry the trail northward. As soon as this purchase is completed, September's work will be extended through a portion of Minnesota before looping back into Wisconsin to connect with the already completed trail. Then in another mile, the route will exit Wisconsin for good.
Back to September's work: In addition to completing the 3/10 mile section of trail between the Saunders Grade and the state line, the crew built two small bridges and constructed a new campsite. We are poised to complete the WI-MN connection soon.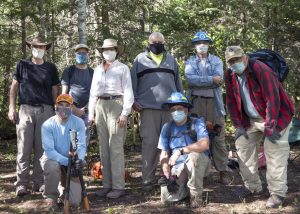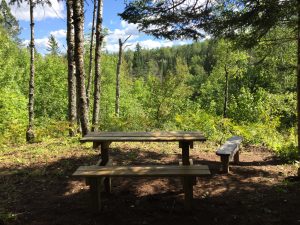 📸 Bill Menke