Adirondack Mountain Club: Affiliate Spotlight + Thank You Neil Woodworth
Approximately 160 miles of the North Country National Scenic Trail crosses the famed Adirondack Park in northern New York state.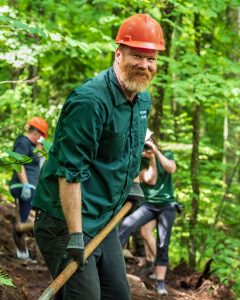 The Trail crosses eight units through the park, each classified as Wild Forest or Wilderness, as well as several easement lands, offering Trail users mountains, spectacular vistas, and remote areas of dense forests rich with many lakes, bogs and cascading streams. Here, the NCT wouldn't be possible without the excellent partnership shared between the Adirondack Mountain Club (ADK) and the North Country Trail Association (NCTA). The ADK is an official Affiliate of the NCTA.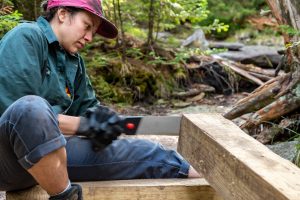 "As ADK evolves as an organization, we see volunteer trail work opportunities as critical, hands-on experiences that give people the chance to develop stewardship skills that they can carry on to other outdoor recreation areas," wrote ADK Executive Director Michael Barrett. "Our partnership with NCTA not only creates these opportunities in New York State, but also connects volunteers to a nationwide conversation about outdoor recreation through the very trail they are helping construct."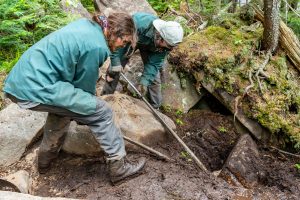 "NCTA has been an important partner of ADK since 2016," wrote ADK Trails Coordinator Andrew Hamlin. "Together we have supported key volunteer programs, such as the Adopt-A-Trail program, throughout the Adirondack Park, including trails on the NCNST. NCTA has also turned out large volunteer numbers for ADK-led trail projects, including the 2018 Jones Hill project, which constructed a brand-new trail. This year, ADK has been awarded a grant that will help extend the NCNST in the Hoffman Notch Wilderness. This will be completed as a collaborative effort between NCTA and ADK's Professional Trail Crew and Volunteer Program. We are excited to continue our relationship with NCTA and look forward to more collaborations in the future."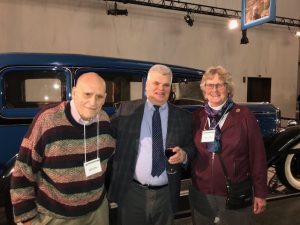 But this partnership wouldn't be where it is today without the efforts of the former ADK Executive Director, Neil Woodworth. In late 2019, Neil retired after a 30-year career. We at the NCTA would like to thank Neil immensely for his service to our trail system and his fostering of our organizations' partnership. We also thank the staff and volunteers of the Adirondack Mountain Club for your tireless efforts to better our Trail!
An excerpt from an article originally written by Bill Coffin for the NCTA's North Star magazine, highlighting a few of Neil's efforts over the years:
"About 20 years ago an Adirondack lumber company was scheming to swap Adirondack Preserve forest for state forest in central NY. This involved Finger Lakes Trail and therefore NCT mileage. I called Neil about it and he killed the whole thing faster than I could put my boots on. Neil spent much time in Allegany State Park helping to write the Unit Management Plan. He even stayed there to work on it. He established a boundary to keep Pennsylvania hydrofracking from digging under NY State. He stopped snowmobiling from taking over the Park."