New NCTA Chainsaw Certification
This year, the North Country Trail Association is scheduling volunteers to become sawyers or renew their chainsaw certification, a task that was previously managed by the National Park Service.
We're excited about this opportunity to work closer with our Chapters and volunteers to provide this much needed service in what we hope to be a more fluent process. As with anything that is new there's a learning curve, so this first year of scheduling will be a little confusing, but hopefully more on our part rather than for you all.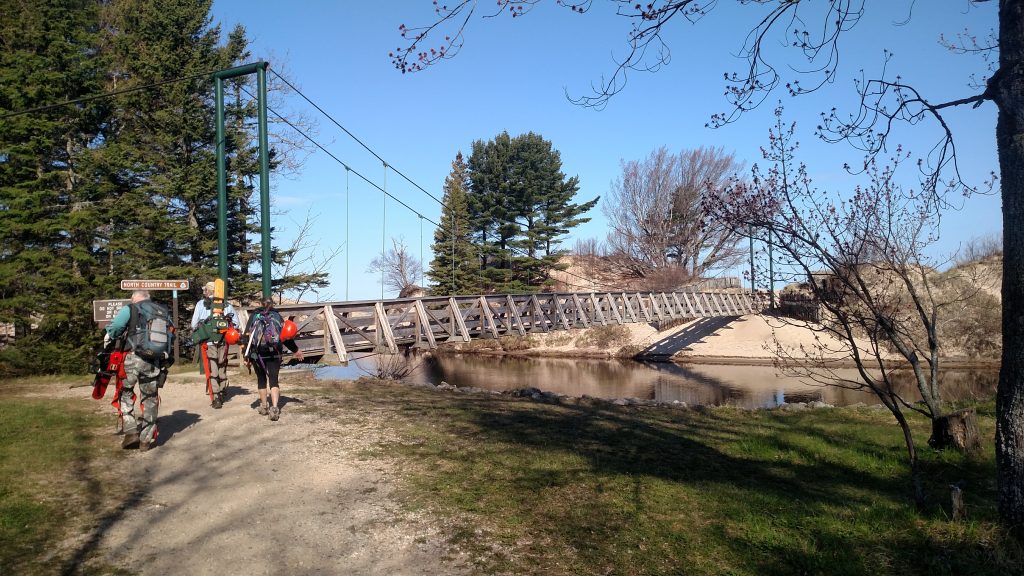 Taking part in and completing the course is not for your average volunteer. It takes time, adherence to strict guidelines, travel to the course site (required), and a re-certification is needed every three years. No matter if you've ran a chainsaw since you were strong enough to pick one up, or if you're completely new to it, each person is initially required to attend a classroom portion as well as a separate field day session. The full two-day class covers situations like cleaning and maintaining a saw, learning binds and pinch points, and then making the proper cuts. The most important topic though, is safety. Operating a chainsaw is one of the most dangerous tasks that a volunteer can do. The proper personal protection equipment (PPE) is required at all times and each sawyer is required to have a valid First Aid/CPR certificate. That's another full-day class.
When volunteering for the NCTA you're essentially a National Park Service employee (don't expect a paycheck though). Sawyers for the NCTA follow the same rules as any federal employee who operates a chainsaw. They go through the same type of classes, are required to wear the same PPE (no matter how hot it is outside), go through First Aid/CPR every two years, and need their sawyer certification card reissued every three years. To this, we can ensure all our sawyers are being properly educated and provided with the best safety resources available to us.
Thank you to all of our NCTA sawyers out there who both figuratively and literally go the extra mile to be chainsaw certified. Know that every tree that you cut is appreciated by every hiker that passes through even though they don't even know it.
Disclaimer: Classes are currently on hold until further notice. Please stay tuned.