Sarah Collier: Crew Leader Spotlight
"I learned a lot of useful information," Sarah reflected, "especially when it came to teaching people on the crew new skills and how to handle a medical emergency. "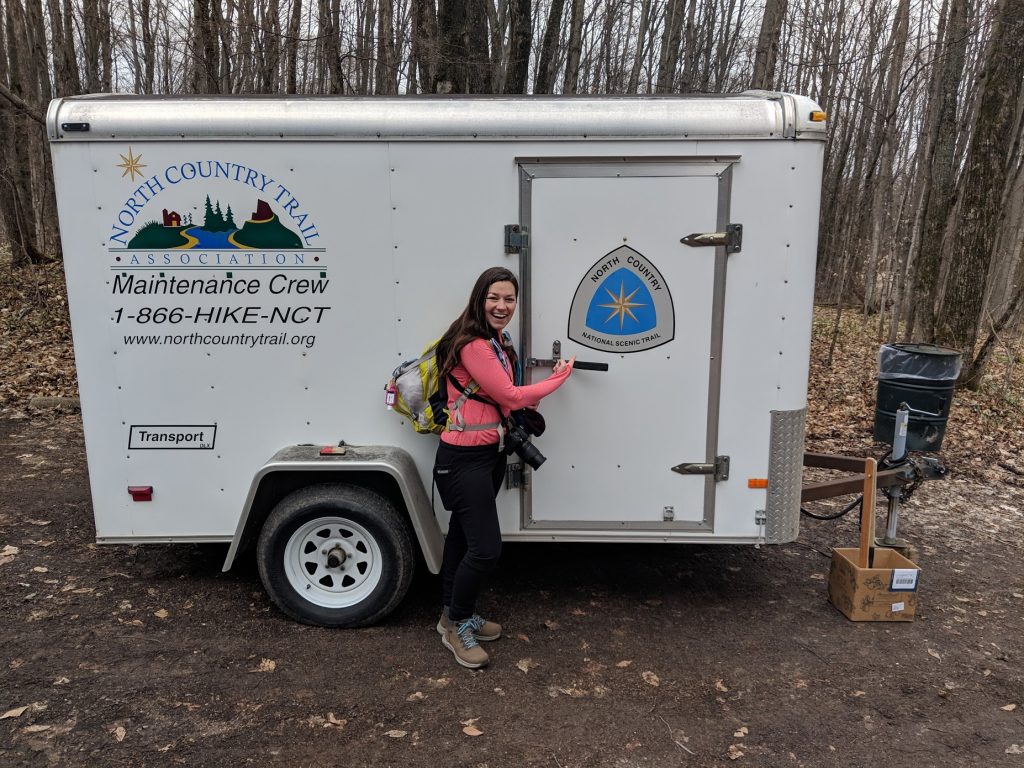 Sarah Collier, President Trainee of the NCTA Western Michigan Chapter, attended one of the North Country Trail Association's Crew Leader trainings in 2019. The NCTA hosts multiple trainings each year across the entire Trail, often one or two days long, to prepare volunteers to lead trail building and maintenance projects.
"I heard about Crew Leader Training from Beth Keloneva [current WMI Chapter President] and from others when I participated on trail work days," explained Sarah. "I had been attending as many work days as I could for a few years and adopted a section (40th Street Trailhead to Basswood in Michigan) with my boyfriend, Brett Rybski. We both felt that we had been growing our trail maintenance skill sets at a pretty good pace so far and were ready for another challenge."
NCTA staff attempt to schedule these trainings in multiple Trail states so our volunteers can feel more relaxed about their commitment to attend – there will likely be opportunities nearby in the future. Sarah said she felt good about committing to the training: "Sure, it took away most of a Saturday, but what we learned would helped us grow as trail maintainers and allowed us to bring more value on future trail work days," said Sarah. "Well worthwhile!"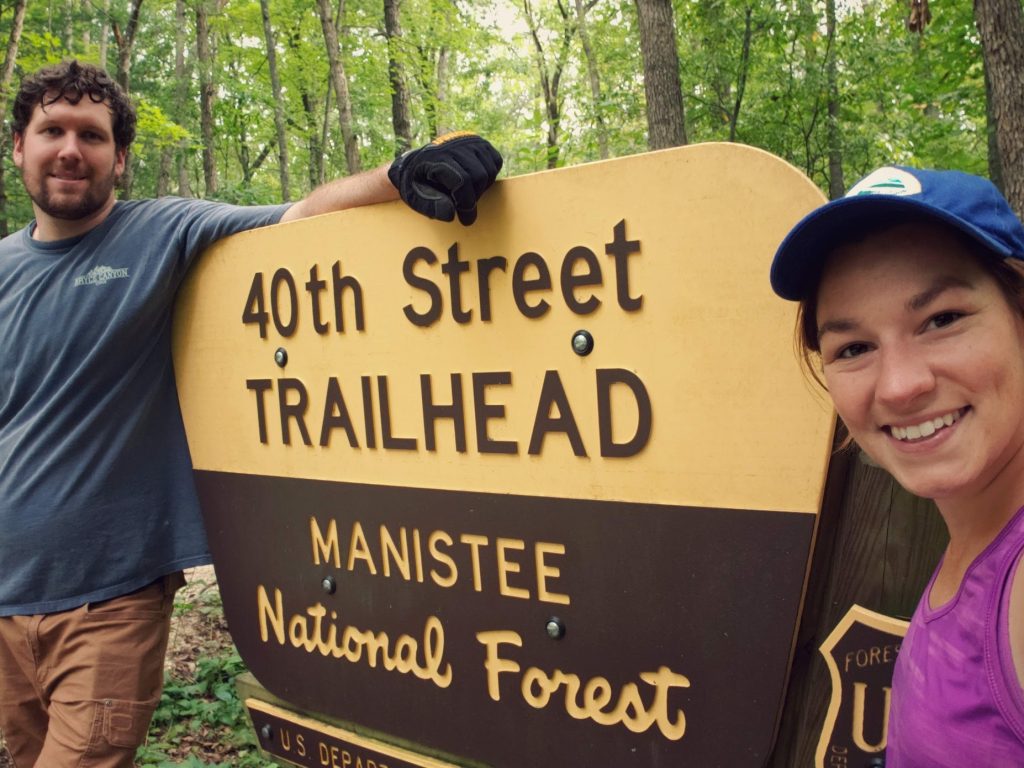 Sarah went into the training hoping for direction on organizing a work day, as well as safety skills, teaching trail building skills, and how to keep volunteers on-task while also being encouraging, helpful and fun. While specific content for each event is often dependent on the location and number of attendees, the trainings almost always include topics like crew safety, recruiting partnerships, and project planning.
"There was plenty of time allotted to ask questions and we were encouraged to do so, which made me feel very comfortable," added Sarah. "The training felt more like an educational conversation and less like a presentation where you are expected to sit quietly and take notes. I really liked that teaching style."
Follow @northcountrytrail on Facebook and Instagram, and keep an eye on the Events Calendar for 2020 Crew Leader training announcements. Or, as was in Sarah's case, you can often learn about opportunities like this through local Chapters, during their workdays, guided hikes, monthly Chapter meetings and other events throughout the year. The Volunteer Interest Form is an easy way to reach out to the NCTA to simply express interest and receive more information on volunteer opportunities.
If you're already a Crew Leader, thank you! Don't forget to report your efforts using the Report Volunteer Hours form: Reporting your hours allows us to recognize your work and report to the National Park Service the value of your hard work. When you report hours, you also earn eligibility for National Park Service awards, such as water bottles, personalized clothing, and America the Beautiful parks passes.