Mary Berube, John Schrock, and Rick and Sher Eiler: Volunteer Spotlight
2020 Sweep Awards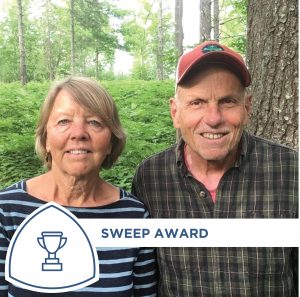 Mary Berube and John Schrock. The 60 miles of Trail tended by the Brule-St. Croix Chapter of Wisconsin offered blazing that was suffering from old age, so Mary and John volunteered to reblaze the whole thing and keep it all on a recommended five-year rotation. In addition they are active Chapter members whose other contributions are appreciated.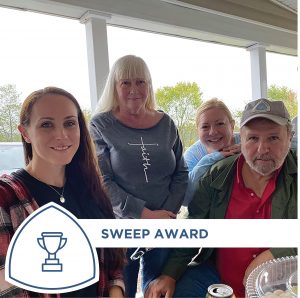 Rick and Sher Eiler. Wampum Chapter's Eilers have been active members for almost 20 years. Not only does Rick maintain all of the Chapter's machinery, they tend Trail near town where they live, and Sher especially participates in the many Chapter events every year.
Who are you proud of in your local Chapter, state or region? Nominate them for an NCTA Award! The nomination form is open through May 1, 2021. Learn more at northcountrytrail.org/volunteer/volunteer-awards.