New York State Land Acquisitions
Join us in congratulating two awesome organizations on their recent land acquisitions in New York State: the Finger Lakes Trail Conference (FLTC) and the Finger Lakes Land Trust (FLLT).
In late 2021, the FLTC completed the largest land acquisition in the organization's 60-year history: 140 acres in Chenango County. The purchase was made possible by the FLTC's Sidote Stewardship Fund, which is designated for trail preservation and protection efforts. The FLTC obtained a trail access easement, creating a connection from near the Paradise Garden Lean-To in Mariposa State Forest, to the Chippewa Falls spur trail in Cuyler Hill State Forest.
This land gives the FLTC a unique opportunity to build and teach others how to build sustainable trail through difficult terrain. But please don't hike here just yet! The route isn't marked, and the adjacent lands are posted. Stay tuned for further announcements from the FLTC about work/training days on this property! The long-term plan is to sell the property to the NYS Department of Environmental Conservation for addition to the Mariposa State Forest. The FLTC is grateful to members of the Forever Society and other generous donors to the Sidote Stewardship Fund. (Finger Lakes Trail Conference, February 2022)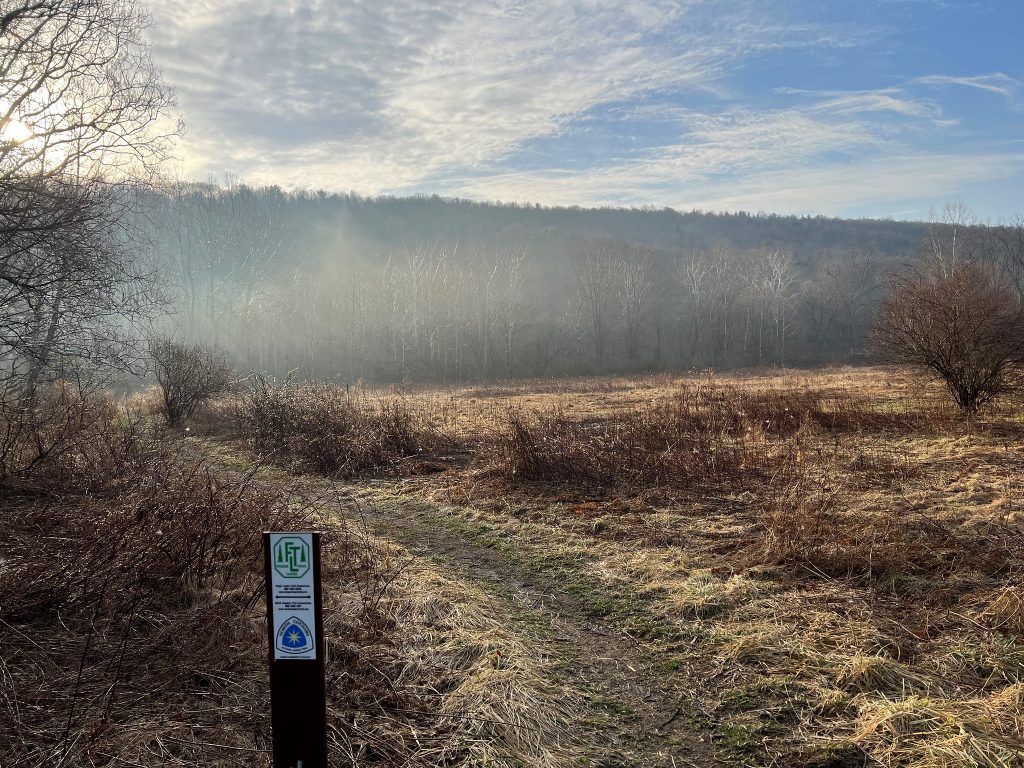 Also in late 2021, the FLLT acquired a scenic, seven-acre parcel that protects a popular recreational gateway in the town of Ithaca, Tompkins County. The property features 600 feet of frontage on State Route 13 at Ithaca's south end and includes an informal parking area and trailhead for the Finger Lakes Trail with nearby access to Lick Brook Gorge and Robert H. Treman State Park.
"The Land Trust acquired this land after learning it was for sale and zoned for industrial use," said Executive Director Andy Zepp. "This is a popular gateway to Ithaca's extensive trail system and we were concerned that public access would be lost and the scenic meadow replaced with a warehouse or other incompatible use."
This latest acquisition will be added to the FLLT's adjacent Tapan Mitra Preserve, formerly known as the Cayuga Inlet Conservation Area. The preserve, which protects a segment of the Finger Lakes Trail, was renamed in 2019 in honor of the late Tapan Mitra, a leading economic theorist and long-serving Cornell University professor. (Finger Lakes Land Trust, November 2021)