#RecreateResponsibly and New Volunteer Guidance
#RecreateResponsibly has given us excellent guidance for North Country Trail users.
We hope these Volunteer Guidelines developed by our Task Force (a coalition of volunteers, staff and agency partners) will give similar guidance to our Trail Leaders, and empower them to make good decisions in the field as we return to the Trail.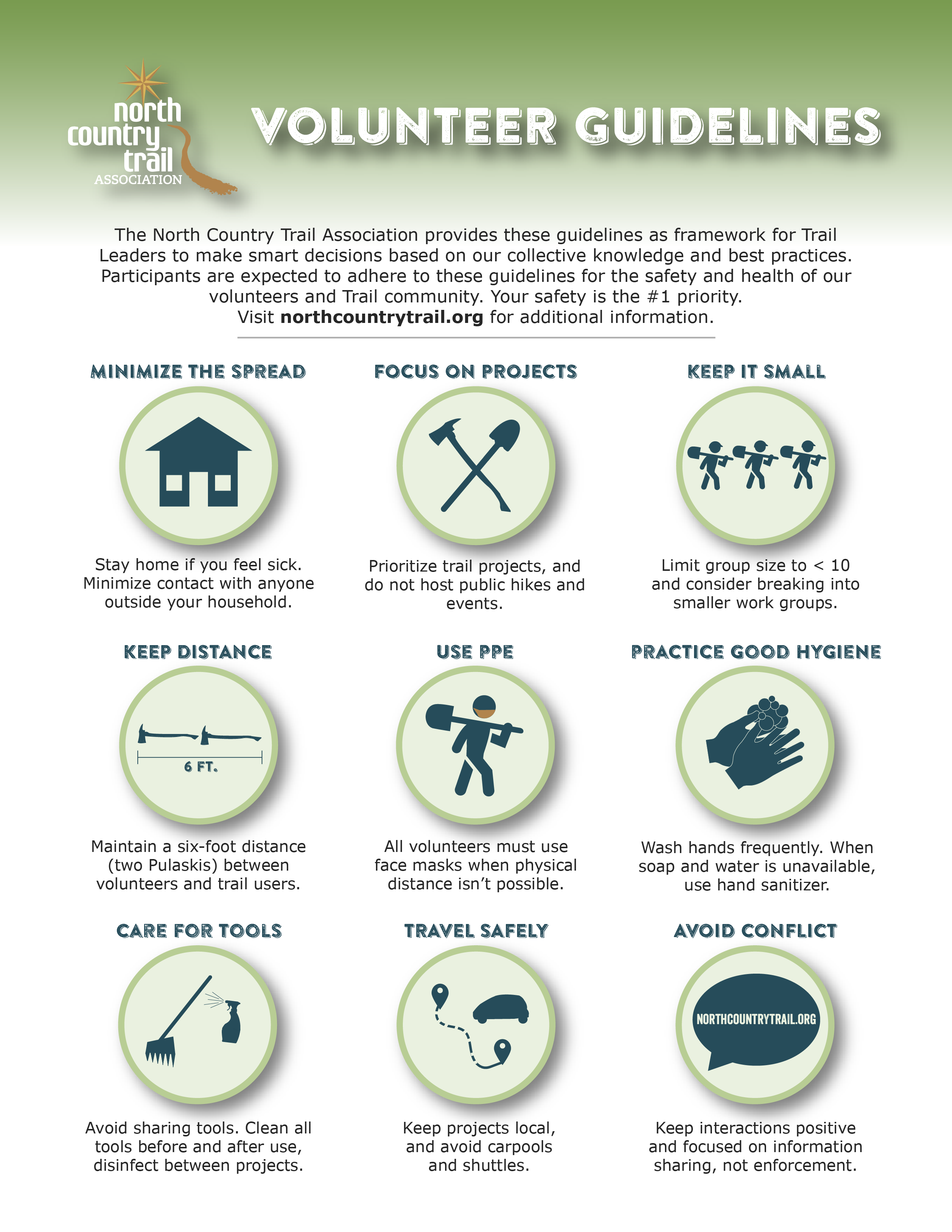 For additional information about the Trail during this time of restrictions, necessary additional safety guidance, Trail section closures and more, please visit our Trail Alerts page.