Sasha Ospina and Dan Vogler: Volunteer Spotlight
2020 Outstanding Private Landowner Award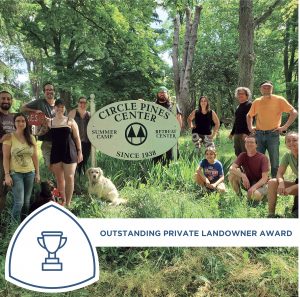 Sasha Ospina, Circle Pines Center. The Center is a longtime private cooperative that offers many groups a place for retreats in a serene wooded setting. They permitted the Chief Noonday Chapter to take the Trail off-road to go all the way on their property, plus permitted parking for hikers, and offered camping and water.
2020 Vanguard Award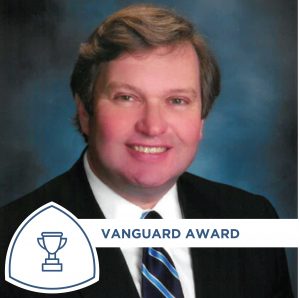 Dan Vogler. Dan is serving his sixteenth year as a County Commissioner in Lawrence County, where the Wampum Chapter has been very fortunate to receive over $11,000 in grants over the past 13 years, and we feel it is because of Dan's efforts. The grant money was used towards trail maintenance, the construction of a kiosk and a hiking shelter, installation of mile markers and most recently, multiple bridges for a new section of Trail.
Who are you proud of in your local Chapter, state or region? Consider nominating them for an NCTA Award! The nomination form for 2021 awards closed on May 1, 2021, but awards are annual! Learn more at northcountrytrail.org/volunteer/volunteer-awards.