The Next Generation of Advocacy
"As a member of the NCTA Next Generation Coalition, I'm excited to see fellow Coalition members joining NCTA staff and board members to make the trip to Washington D.C. for the Hike the Hill event."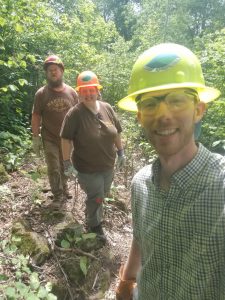 Jaron Cramer is also the Development and Communications Director for the Superior Hiking Trail Association.
"This event is an opportunity for our Coalition to have our voices heard and let decision makers in the highest level of government know that we cherish our public lands and trail systems – like the NCNST – that afford us safe, convenient access to the outdoors. By stepping up and joining the effort to gain support for our National Trails System, our Coalition members will ensure we can continue to enjoy our hikes, runs, and walks through the woods for decades to come."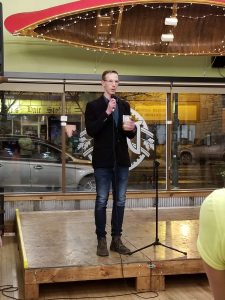 "While Hike the Hill is a great opportunity for young trail enthusiasts to engage in advocacy at the federal level, there are easier ways to get involved closer to home. You can attend an event hosted by your local trail Chapter or Affiliate group (and bring your hiking friends too!) to connect with and learn from other trail advocates in your community. You can seek out opportunities to speak up for the Trail at an upcoming city council meeting or to send an email to your local legislators. (In my experience, they've been responsive, thoughtful, and grateful to hear the perspective of a young person who cares.) And if dealing with decision makers isn't your thing, you can get your hands dirty at a trail building or maintenance project, a share your awesome experiences on the Trail on social media, or use your unique skill set to contribute in whatever way makes sense to you. When you give voice to your passion for the Trail, you'll inspire others to do the same – and that support makes a big difference for the Trail."
Hike the Hill is a joint effort between the Partnership for the National Trail System and the American Hiking Society aimed at increasing congressional and federal agency leader awareness of funding and other needs that sustain the National Trails System. Each February, trail partners and organizations from across the nation head to Washington, D.C. to discuss legislation, current policies, and goals with federal partners, congressmen or their staff, and fellow trail organizations. If you're interested in advocating for our trails system, learn more at pnts.org.