Charlie and Susie Green: Supporter Spotlight
"I figure a dollar a mile donation is pretty good value for my time on the Trail. A therapist would cost much more."
Charlie and Susie Green completed their Hike 100 Challenge this May when they took advantage of the *NCTA's #hikefromhome rule change, which allowed all mileage to count toward Hike 100 because of travel restrictions due to Coronavirus. This meant participants' mileage didn't have to be on the North Country Trail, as it usually is.
"Our 100 miles were 'COVID miles' here in Elsie [Michigan], not on the Trail," explained Charlie. (The town of Elsie is approximately 60 miles east of the North Country Trail.) "I have started on my real 100 Trail miles: 10 so far. Not so convenient, as the Upper Peninsula is where I love to be on the Trail. It's three hours to the [Mackinac] Bridge, but we get there as much as possible."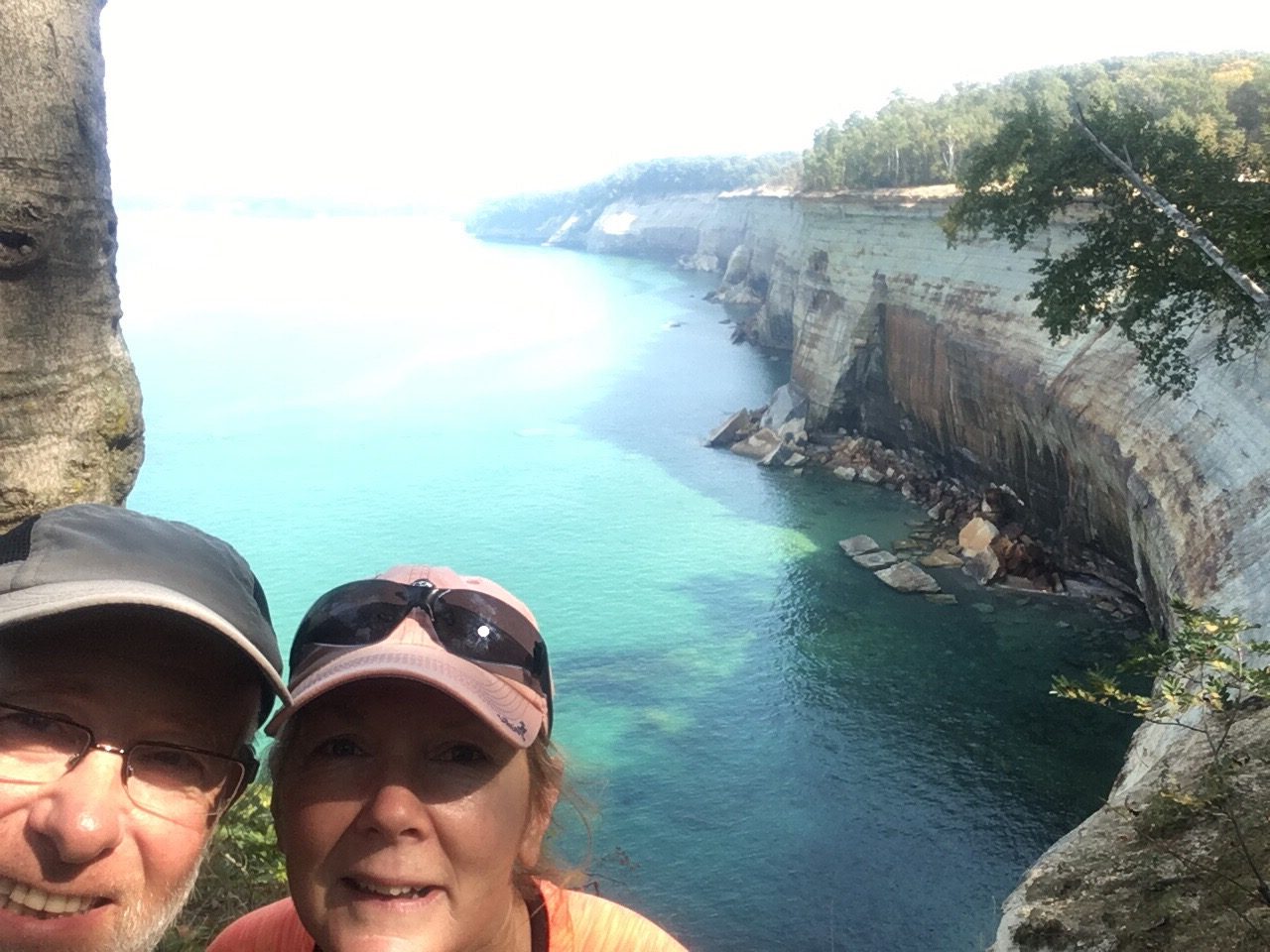 Signing up for the Hike 100 Challenge was the Greens' first step in supporting the North Country Trail and the Association. It's free, but simply signing up connects participants to the trail community, by receiving occasional e-newsletters with exclusive resources, and gaining eligibility for monthly gear giveaways. (Charlie actually won an Osprey Hikelite Day Pack in June!)
Once Charlie and Susie submitted their completion forms though, they decided to take yet another step in supporting the Trail. They generously donated one dollar per mile of hiking they each completed during their Hike 100 adventures. Charlie offered explanation of why he cared to do this:
"Best part of the Trail is the 42-mile Pictured Rocks [National Lakeshore] stretch," he wrote. "I did my personal ultramarathon a couple years ago and did that stretch in one day. Pretty amazing day; nearly overdosed on nature and adrenaline. Good thing I had trained a lot on the Trail there or stopping to fully absorb the views would have slowed me down too much."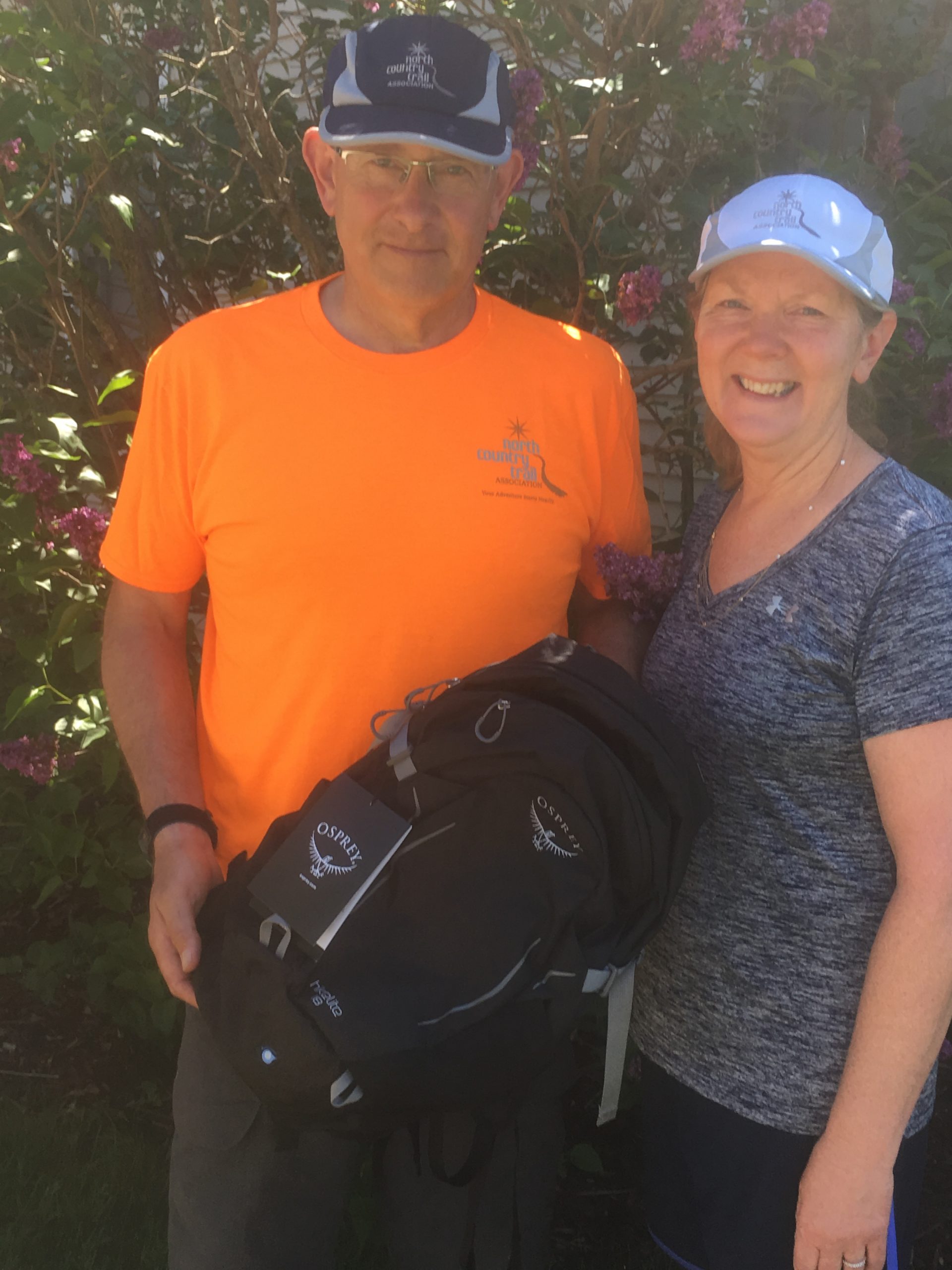 He went on to share that his goal for 2022 is to complete the stretch of North Country Trail from the Mackinac Bridge to Lake Superior (approximately 90 miles) in two days.
Thank you for your enthusiasm for the North Country Trail, Charlie and Susan, and for your generosity. Thoughtfulness like this is what keeps our trail accessible for all to enjoy.
Charlie challenged other Hike 100 participants to consider a similar gift. If you are able, please visit northcountrytrail.org/donate today to consider a one-time gift, an annual NCTA membership, or a recurring monthly donation.
*The #hikefromhome rule change was in effect during April and May 2020. It was extended into June as well, if stay-at-home orders were still in place in the participant's state.