Eric Campbell: Crew Leader Spotlight
"Leading groups on canoe trips has been a part of my life for years, it was easy to commit to this work," wrote Eric Campbell. "I didn't at the time know much about the Kek Trail but I could see myself leading a group. I saw this volunteer possibility as a wonderful opportunity to give back to this wilderness area, help maintain a beautiful trail and share this experience with more people – hikers and canoers."
Eric Campbell is a NCTA Crew Leader based in Minnesota. When he was first introduced to the NCTA, he was aware of the Kekekabic Trail ("the Kek") but did not realize it was part of the North Country National Scenic Trail.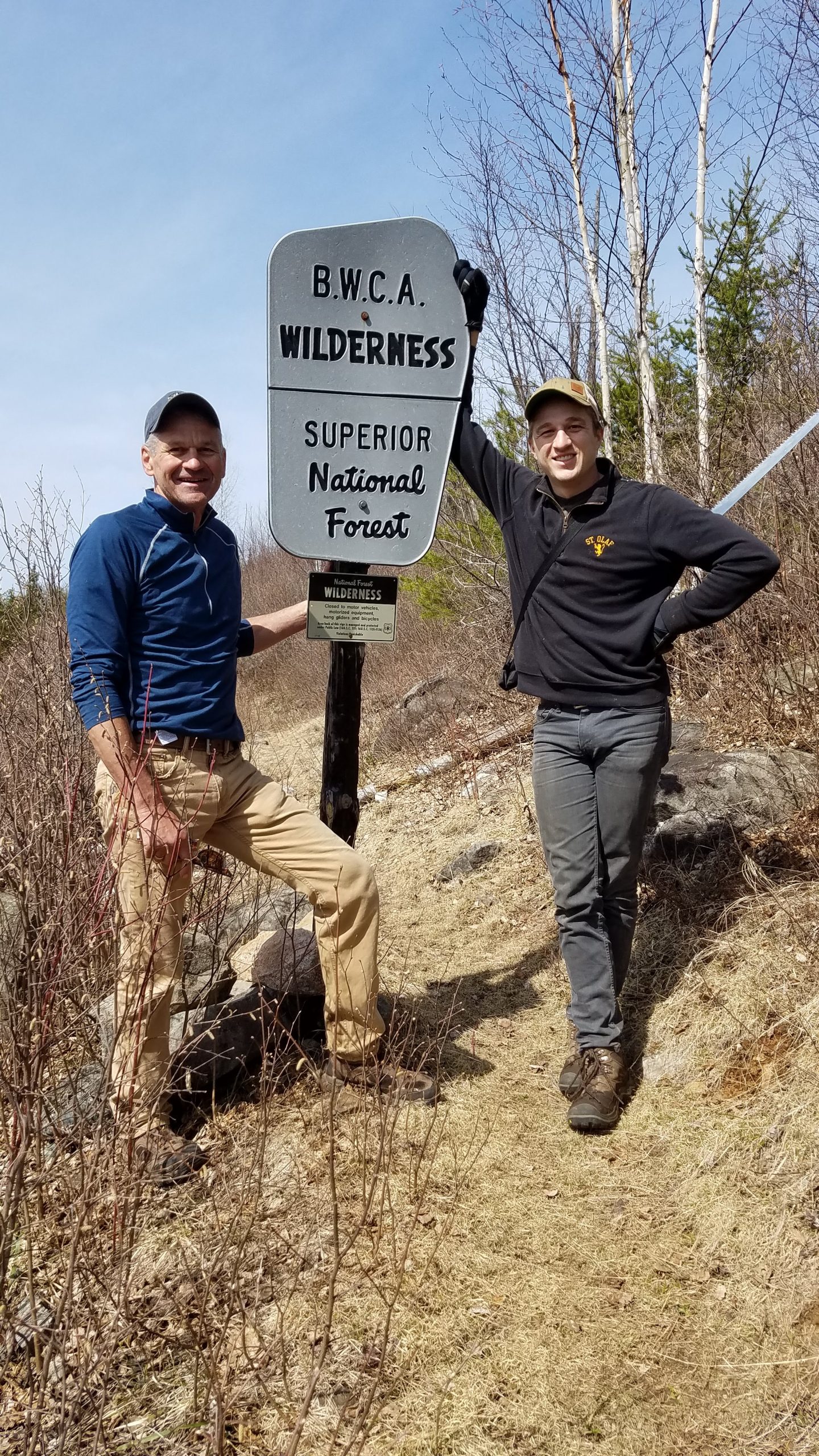 "The Kekekabic (Kek) Trail Chapter is a regular exhibitor at an outdoor expo event organized by Midwest Mountaineering, a longtime supporter of the NCTA and the Kek Trail," explained Eric. "I stopped by the Kek table and visited with trail representatives. After meeting [them] at the event, it took a couple of years for my schedule to fit with Chapter training and clearing events. I was invited by email to attend a Crew Leader training event in the fall of 2017, and realized through that experience I could make a difference and would enjoy trail work."
Eric then committed to recruiting a crew for a clearing trip in the spring of 2018. He led the group on a week-long clearing/canoe trip into the Boundary Waters Canoe Area Wilderness. Shortly after this trip I began participating in Kek Chapter leadership meetings, and later in the year was asked to become President of the Chapter. I continued as a Crew Leader for several trips in 2019."
When asked why Eric wanted to commit to this level of volunteerism, he listed his key factors:
"A love of the Boundary Waters Wilderness Canoe Area and hiking, the opportunity to meet people with a shared passion, and the chance to combine a wilderness canoe trip with volunteer work;
"Leading groups on canoe trips has been a part of my life for years, it was easy to commit to this work. I didn't at the time know much about the Kek Trail but I could see myself leading a group. I saw this volunteer possibility as a wonderful opportunity to give back to this wilderness area, help maintain a beautiful trail and share this experience with more people – hikers and canoers; and
"We also have a cabin near Ely, so I was aware of the Kek Trail, and had hiked parts of the trail near Snowbank Lake."
Once he had signed up for the Crew Leader training, Eric expressed that he hoped to learn more about the Kekekabic Trail, the NCTA and how to clear trail.
"There isn't much trail maintenance on the Kek," explained Eric. "The focus is on lopping back brush and clearing fallen trees with hand tools. I wanted to determine if my interests and skills could be a benefit to the trail and a personal fit for me."
Turns out, it was.
"The weekend was great," wrote Eric. "I made valuable connections with the Chapter leaders (Derrick Passe, Terry Bernhardt, Matt Davis, Mark Stange), other new volunteers, and gained leadership and clearing knowledge. I was surprised at the incredible passion of this small group of volunteers who have kept this trail open against incredible odds and natural forces over many years. I was also impressed with the organization's partnership with the U.S. Forest Service. I decided I wanted to be part of this effort!"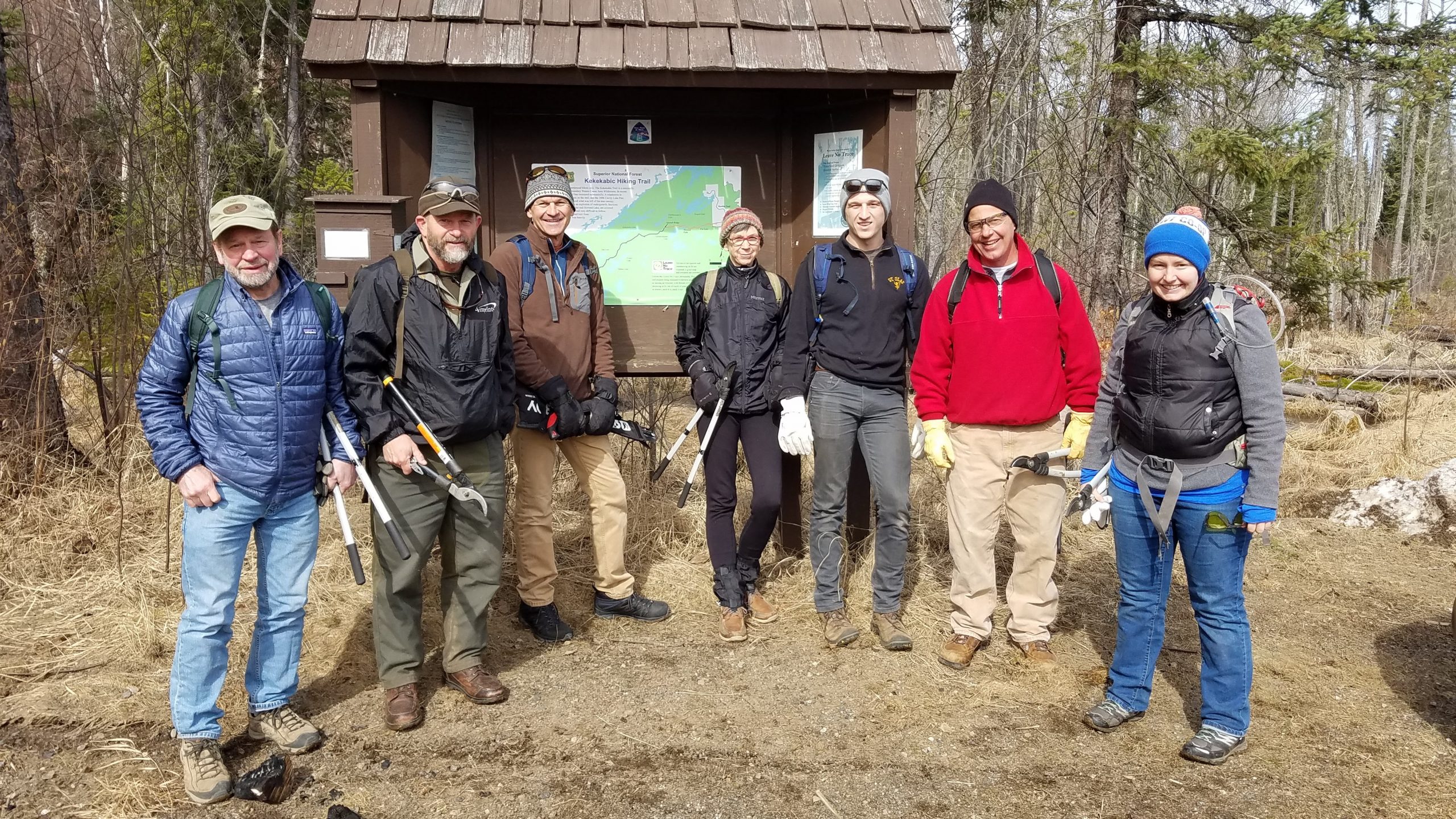 Eric added, "The training provided valuable new information and was a timely refresher/reminder for all those important leadership skills to help make a group to function well: Communication, safety, actual trail skills, group decision making, providing a sense of accomplishment, relationships, organization information, good food and fun!"
Follow @northcountrytrail on Facebook and Instagram, and keep an eye on the Events Calendar for 2020 Crew Leader training announcements You can also learn about opportunities through local Chapters. The Volunteer Interest Form is a simple way to reach out to the NCTA to receive information on volunteer opportunities.
If you are a Crew Leader, thank you! Don't forget to report your efforts using the Report Volunteer Hours form: Reporting your hours allows us to recognize your work and report to the National Park Service the value of your hard work. When you report hours, you also earn eligibility for National Park Service awards, such as water bottles, personalized clothing, and America the Beautiful parks passes.