Allegheny National Forest First Day Hike
Date/Time:
Jan 01
10:00 am - 3:00 pm
See all events at:
Sugar Bay Trailhead
Categories:
Join our Allegheny National Forest Chapter by ringing in 2023 with a First-Day Hike!
We'll meet no later than 10AM at the Sugar Bay Trailhead on Rt 321. The trailhead is located about 7.5 mi south of Rt 346 and 6.35 mi north of Rt 321. GPS coordinates for the trailhead are N 41° 53.399' W 078° 53.170'.
We'll hike south, out and back. Depending on weather, snow depth, and energy of the participants, we could hike as far as Rt 59 and back (10 miles round trip). There will be two hike leaders so that, if desired, one group of hikers can hike to the Hammond Run shelter and back (4 miles round trip), while the other group can continue towards Rt 59.
Please come prepared for the hike wearing appropriate layers for the weather, and bringing your own water and food. Friendly dogs are welcome.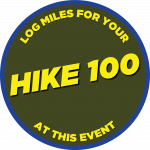 Add to Calendar